Samsung Omnia Pro B7610 officially announced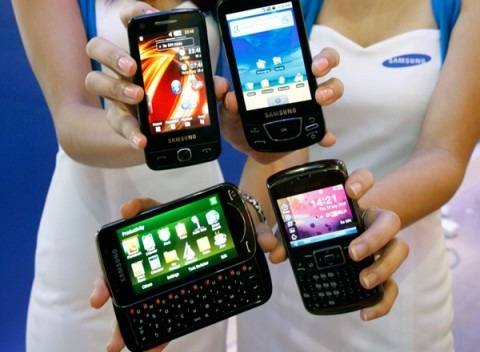 Samsung have officially announced the Omnia Pro B7610 in Korea, alongside their I7500 Android smartphone (aka the Samsung Galaxy), the Omnia B7320 and the 12-megapixel Pixon 12 M8910.  Full specifications are still yet to be confirmed, though we've previously heard that the Omnia Pro has a 3.5-inch AMOLED touchscreen running at WVGA resolution, HSPA and WiFi connectivity, and a 5.1-megapixel autofocus camera with LED flash.
The phone is believed to run Windows Mobile 6.1, with an upgrade for Windows Mobile 6.5 when Microsoft release the new OS, and have Samsung's own GUI overlay with switchable "Pro" and "Media" modes.  There's also Bluetooth, A-GPS, 1GB of onboard storage and a microSDHC slot content with up to 32GB cards.
Still unclear is availability and pricing, beyond a launch in the second half of 2009.  Some rumors have suggested that the Omnia Pro B7610 could drop as early as August, however.
[via Akihabara]