iPhone OS 3.0 officially released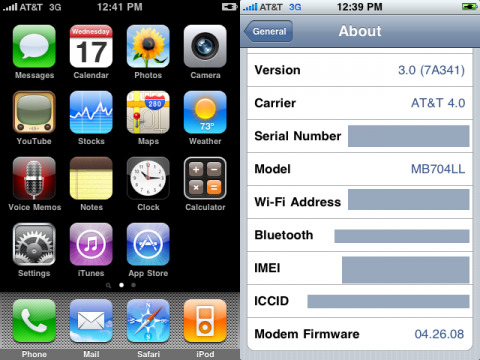 You wanted cut & paste, you wanted better search and you wanted landscape-mode QWERTY: Apple have delivered it all.  iPhone OS 3.0 has been released, and you're a 230MB download away from it.
The upgrade is free for iPhone and iPhone 3G users, and will come as standard on the new iPhone 3G S when that launches this Friday.  It's also available for iPod touch owners, but they'll be charged $9.95 for the privilege.
As you might expect, Apple's servers are currently under huge strain, and speeds are right down.  To update, hook up your iPhone or iPod touch to iTunes and hit the update button; we're doing the same, so let us know how you get on in the comments.