SlashGear Morning Wrap-up: September 7th, 2012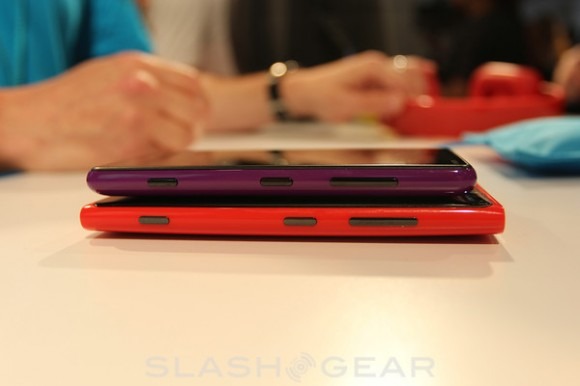 If you're a person who follows the morning wrap-up here on SlashGear exclusively, you've found yourself lacking a bit of coverage this week – do not despair! It's not because I and we don't love you, it's because we've been hard at work with so much hardcore in-depth onsite coverage that the wrapper was trampled underfoot! But here's a tip, before you continue on to today's morning coverage: there's also an evening wrap-up that's there for you each day to bring you the best in all-day SlashGear news as well; check it out in our SlashGear Evening Wrap-up tag portal now!
Start your day off right with a look at some new high-res Mars photos from Curiosity as it makes with the social network self-portrait shots. LG is bringing a $20,000 television to the market, it's got so much excellence inside, you'll think you got a bargain! If you're paying attention to the iMac and Apple Thunderbolt supplies out there in the market, you'll notice a great possibility of a September Apple refresh in more sectors than just one.
In the UK you'll find Everything Everywhere planning an event on the eve of the iPhone 5. There's a November 2nd release date mentioned this week by insiders working near the Nokia Lumia 920. There are a few Euro carriers saying the same thing. Madden NFL 2013 has sold an amazing 1.65 million units in its first week on the market.
There's a device called the HTC 8X, also known as the HTC Accord, out there in the works right now with leaking details and a press photo to boot – looks flat! If you're a fan of The Avengers from Marvel Comics, you'll be glad to find the Avengers Initiative out in the mobile market now – starting with iTunes, of course. You'll want to check out the new AirBridge if you want to out-stream AirPlay in the near future – must see and wireless get.
If you're a Mac Pro user, you're still loved! In addition to that, NVIDIA has unveiled the Quadro K5000 video card for you to keep you up to date in the real world – check it out right this instant. The iPhone 5 may very well be chopping out Samsung – but take that story with a grain of salt, Samsung's been a GIANT member of the iPhone innards team since the beginning. The idea that they're out is almost unthinkable. Apple has also been tipped to be bringing a Pandora rival with streaming music action within months – prepare for it!