Nokia Lumia 920 on sale in November tip Euro carriers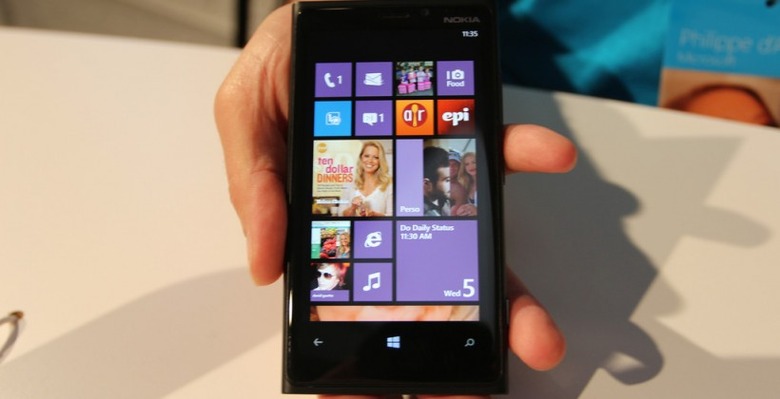 Nokia's Lumia 920 Windows Phone 8 smartphone will go on sale in November 2012, according to carrier source whispers, with European availability beginning that month. The Finnish phone company declined to specify exactly when its new flagship would hit shelves, saying only that it was due "later in the year," but according to Reuters various unnamed Euro operators have been quietly confirming the November timeframe.
Exactly when in November appears to be varying by specific country. One eastern European operator exec apparently said that his carrier was counting on the Lumia 920 launching in the second half of the month, though pointed out that "larger countries would receive the model earlier." Similarly, a Nordic carrier exec also confirmed the mid- to late-November release.
Nokia was coy with its Lumia 920 (and Lumia 820) units at the reveal on Wednesday, refusing to allow any real exploration of Windows Phone 8 because the platform is yet to be officially launched. Microsoft has not officially dated that, nor said when exactly new Windows Phones will be permitted to go on sale.
Still in the air is pricing for Lumia 920, as well as specific carrier partners in different countries. CEO Stephen Elop suggested several months ago that the company intends to work more closely with smaller sets of carriers in each country, in an attempt to mimic what was described as a more successful approach with AT&T in the US market.
More on the Lumia 920 in our full hands-on.