Stock shortage tips Sept 20 Apple Thunderbolt Display refresh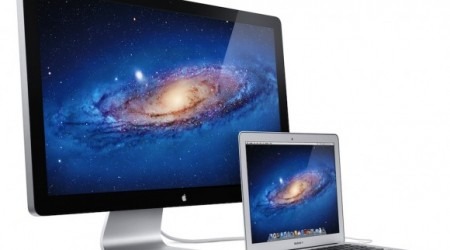 We may receive a commission on purchases made from links.
Apple's new iMac is reportedly waiting in the wings, but there are signs the company could also update its Thunderbolt Display alongside the all-in-one desktop. Stock shortages amongh UK retailers seemingly indicate that the standalone monitor may, like its iMac brethren, be due a refresh, though it's unclear how comprehensive an update that might be. One possibility, of course, is a Retina Display upgrade.
Apple announced the Thunderbolt Display more than a year ago, back in July 2011, and since then the desktop monitor has gone technically unchanged. The company did push out a new SKU in July this year, though the only change was the inclusion of a new power adapter so that the Thunderbolt Display's pass-through power cable could be used with the redesigned MagSafe 2 connection.
While supplies direct from Apple's own webstore remain prompt, several UK retailers are showing no online stock availability. Amazon UK, for instance, says the Thunderbolt Display is backordered until September 20 (though independent Marketplace sellers still have stock); fellow UK retailers Dixons, PC World, Currys, John Lewis and Comet are also out of stock.
Currently, the Thunderbolt Display runs at 2560 x 1440 resolution and measures in at 27-inches, as per the larger iMac. Opinions on whether the all-in-one will get a Retina boost have been mixed, with some expecting a significant step up in resolution, while others say Apple will skip such a – likely expensive – change for this generation.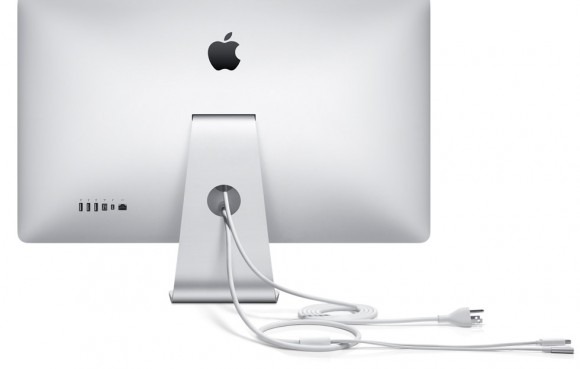 Those same factors count for the Thunderbolt Display, though there are still areas in which Apple could tweak the monitor. On the back, for instance, is a hub of ports which includes gigabit ethernet, a pass-through Thunderbolt, three USB 2.0, and a FireWire 800; Apple might opt to update that to USB 3.0, as with the ports on the 2012 MacBook Pro, and add another Thunderbolt pass-through.
The first-gen Thunderbolt Display arrived without fanfare as a simple press release, so it's possible that a new version might make a similarly low-key debut. Amazon's September 20 supply estimate could be an indication of when the new model is due, a week after Apple's iPhone 5 launch.