Apple Thunderbolt Display Revealed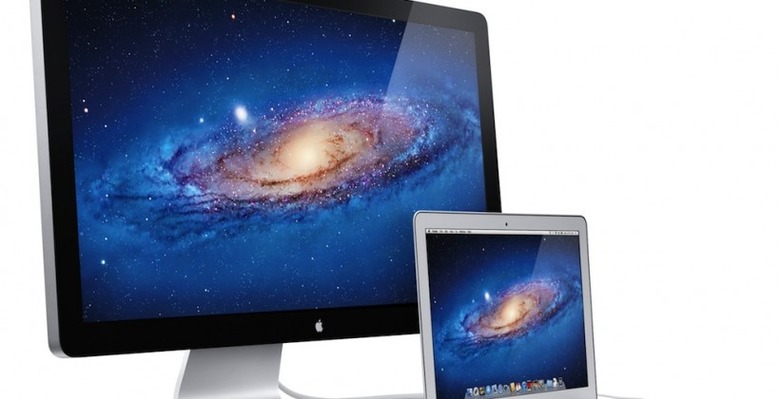 It's not just a new MacBook Air and Mac mini fresh from Apple's Cupertino labs this morning. The company has also officially introduced its updated Apple Thunderbolt Display, now complete with a pair of Thunderbolt connections allowing for daisy-chaining of multiple displays from a single socket. Priced at $999, the new display is 27-inches and offers audio, gigabit ethernet, FireWire 800, USB 2.0 and Thunderbolt ports.
Thunderbolt, as we've already seen on the MacBook Pro and iMac released earlier this year, allows for simultaneous transfer of video and data down a single, 10Gbps-capable cable. Uses for that will eventually include high-capacity storage and media interfaces, but the LED Cinema Display relies on Thunderbolt to replace its DisplayPort connector.
By adding a second port, however, a single Mac can drive two displays, daisy-chained along, and still have bandwidth for data peripherals like LaCie's upcoming Little Big Disks. The webcam means it can be used for video conferencing via Apple's FaceTime system.
The new Apple Thunderbolt Display will be on sale within the next 60 days.