Marvel launches Avengers Initiative mobile game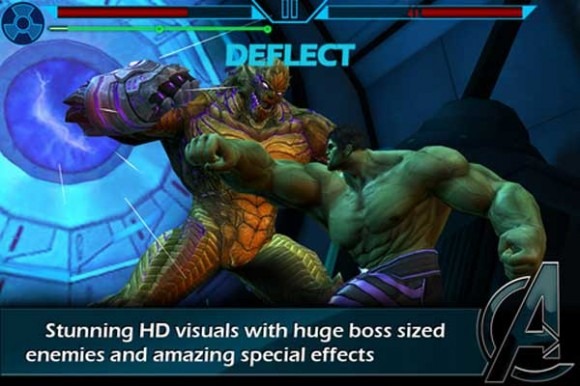 Mobile gaming fans are always on the lookout for the next interesting video game to download on their tablets and smartphones. If you're a fan of Marvel superheroes, a new game has hit the iTunes App Store from Marvel called the Avengers Initiative. The game marks the beginning of Marvel's first episodic series built exclusively for mobile devices.
The first episode in the series has players playing as the Incredible Hulk. Future episodes in the series will put players in control of other Avengers superheroes. Each additional episode will be free after gamers pay the $6.99 to the purchase the app. The goal of this mobile game for Marvel was to bring console quality graphics and game play to mobile gamers.
The game was developed by Wideload Games and is a gesture-based action game with HD quality graphics according to the developer. The combat was designed for mobile devices and gives players attack and combo controls controlled by swiping fingers. Game play features distinct fighting styles and has special legendary moves available.
The first episode allows players to customize the Hulk with exclusive costumes. Players can unlock new super abilities to upgrade combat stats as well. In the first episode, the Hulk battles bad guys released after some sort of mysterious event called the Pulse. The game is only offered for iOS devices right now, but it will be coming for Android users with enhancements for Tegra 3 devices.