AT&T Nokia Lumia 920 due November 2 squeak insiders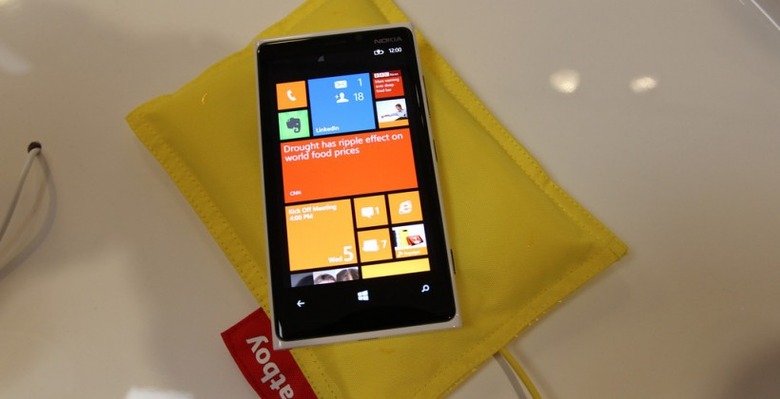 AT&T is targeting a November 2 launch date for Nokia's new
 flagship, sources suggest, with the
 said to be currently in testing at the carrier. Announced on Wednesday, though with no more specific release timescale than "later in the year," the Lumia 920 is likely to support LTE on AT&T's 4G network – Nokia confirmed that there would be LTE and HSPA+ versions of the smartphone – though the goal release date could still slip.
That's because the phone is currently going through sign-off testing in AT&T labs, according to multiple sources talking to 
, potentially complicated by the state of the software. Microsoft has not yet finalized Windows Phone 8, though the company is tipped to be close to that point, and expected to release the OS to manufacturing (RTM) next week.
If that process is delayed – or, indeed, if AT&T comes across any issues during its testing process – the November 2 release might prove unfeasible. European carrier sources have already been whispering about
a mid- to late-November release
 of the handset outside of the US.
What may prove the tipping point, however, is pricing, and that's something nobody in the know is discussing right now. Nokia and AT&T undercut smartphone rivals in the US with the Lumia 900, by aggressively putting it out at $99.99 with a new agreement, rather than the more traditional $199.99; a similar approach with the Lumia 920 could well make the relatively unknown Windows Phone 8 platform more appealing to consumers in-store.
There's more on the Lumia 920 in
and our
more extended exploration of the Nokia's new features
.