Apple slashes Samsung's iPhone 5 involvement says supply chain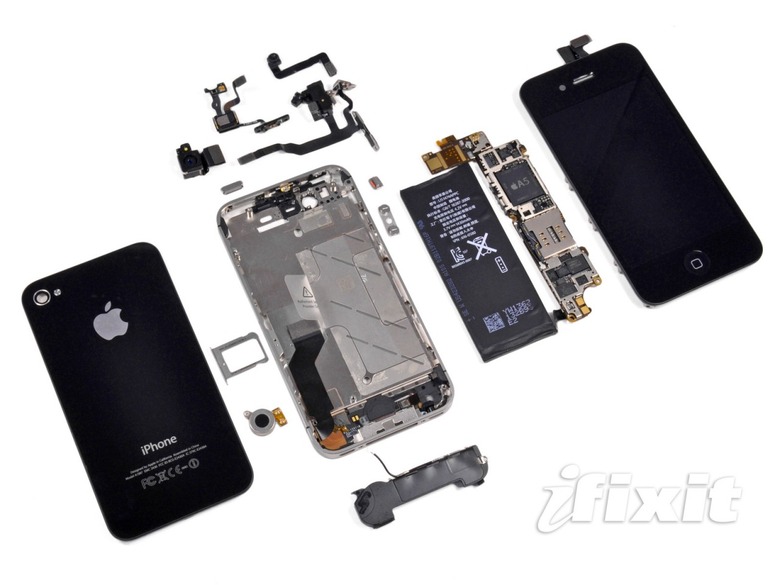 Samsung's memory and displays will be absent from the first batch of Apple's new iPhone, insiders claim, after pricing and legal disagreements saw the Cupertino firm slash orders from its long-time rival. Patent fight tensions and arguments over costs have led to a stalemate of sorts, insiders tell Reuters and Bloomberg, though Apple is also believed to be working to reduce its reliance on any one individual company. However, Apple hasn't been able to entirely oust Samsung from its iPhone 5 supply chain: the processor powering the new smartphone will apparently still be produced by the South Korean firm.
Samsung has been one of Apple's largest suppliers in the past years, with the Cupertino company apparently contributing around 9-percent of Samsung's overall revenue and being the firm's largest individual customer. However the iPhone 5 will see Apple greater diversify its components chain, with LG Display, Sharp and Japan Display KK each tipped to be providing the new panels – believed to be larger than the current 3.5-inch screen – for the upcoming handset.
That strategy may well prove to be a difficult one to achieve, however. Earlier reports suggested that Sharp had encountered unforeseen production problems and missed its delivery schedule to Apple's manufacturing partners, potentially leading to supply bottlenecks.
Samsung's place in new Apple hardware has been gradually phased out, meanwhile. The much-rumored "iPad mini" is expected to use displays from AUO and LG Display, not Samsung, while Toshiba, Elpida Memory, and SK Hynix are the company's first choice for iPhone 5 storage and RAM chips.
"Samsung is still on the list of initial memory chip suppliers [for new iPhones]" a source said of the Korean company's sidelining. "But Apple orders have been trending down and Samsung is making up for the reduced order from others, notably Samsung's handset business."
That handset business continues to grow, and increasingly sucks up supply from Samsung's own component arms. The company sold 20m Galaxy S III handsets in 100 days, it announced yesterday, a showcase of Samsung's expertise in Super AMOLED displays, Exynos processors, memory, and more.
Tensions in Apple and Samsung's dual roles – competitors in the marketplace, but tightly-interdependent customer and supplier for components – are not new. Last year, Apple is believed to have explored replacing Samsung as processor manufacturer with upstart TSMC, though concerns about yields apparently scuppered the plans.