Windows Phone 8 HTC 8X (aka HTC Accord) details leak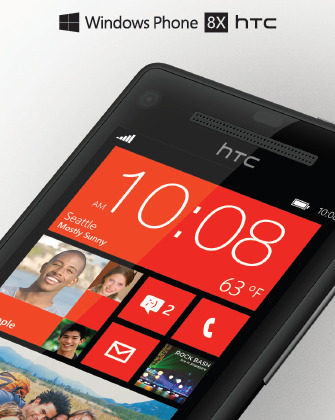 HTC's new Windows Phone flagship, until now known as the HTC Accord, will launch as the Windows Phone 8X HTC (aka HTC 8X), according to an insider, complete with a 4.3-inch 720p HD display. The new smartphone, believed to be in the pipeline for a reveal on September 19, will have a 1.2GHz dualcore processor according to tipster Football4PDA, as well as an 8-megapixel camera with an f/2.0 lens.
That camera will pack autofocus, an LED flash, and 1080p HD video recording. Meanwhile, the front-facing camera will supposedly include an "ultra-wide angle" lens, for better video calls, and – unusually – also record 1080p video.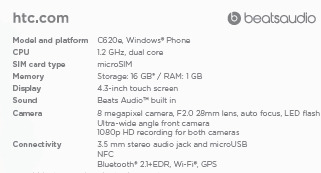 The 8X will also have Beats Audio, as with other recent HTC devices, together with Bluetooth 2.1+EDR, WiFi, GPS and NFC. Connectivity will include a microUSB port and 3.5mm audio socket, and the phone will use a microSIM just like the HTC One X.
Paired with the 1.2GHz dualcore will be 1GB of RAM and 16GB of internal storage, while the OS will of course be Windows Phone 8. Those specs are a little milder than Nokia's new Lumia 920 flagship, revealed earlier this week, though there's no telling if HTC has a second Windows Phone to launch at the same event.
[via Paul O'Brien]