Apple streaming Pandora rival tipped "within months"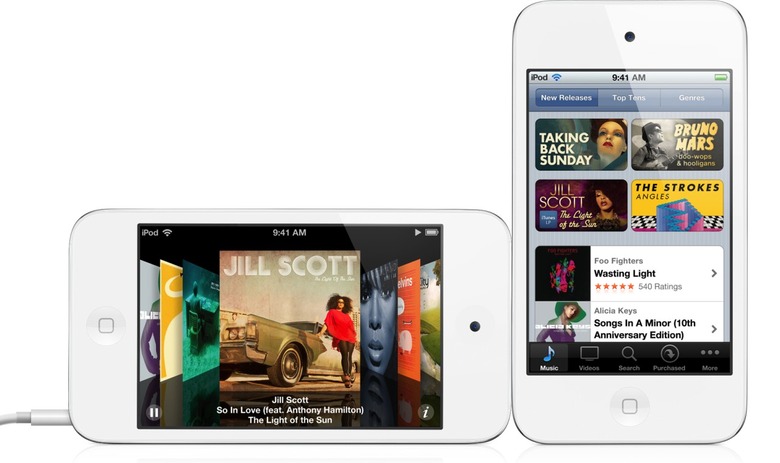 Apple is again tipped to be readying its own Pandora-rivaling streaming music service, using iPhone and iPad playback patterns to create customized radio stations, though it's unlikely to be ready in time for the iPhone 5 launch. The longstanding rumor was again reinvigorated by insider whispers to the NYT and the WSJ, with chatter of ongoing record label negotiations that focus on giving Apple greater flexibility in what it could do with each streaming license.
For instance, rather than the relatively limited licensing that Pandora, Slacker, and other such streaming services use, and which force compromises such as only allowing a certain number of playback repeats per track per hour, Apple is apparently aiming for greater control over how often music could be played. Those direct licenses, the insiders claim, could result in a hybridization of Pandora and Spotify, with users able to repeat playback of their favorite tracks.
The service would be ad-supported, it's said, with Apple using its iAd system, though there's also the possibility of a subscription fee. Other platforms, such as Spotify and Pandora, take the approach of offering free, ad-supported accounts, or premium accounts with no advertising for a monthly fee.
Offering mobile music has become something of a niche treat in recent months. Nokia has attempted to differentiate its Windows Phone handsets by bundling access to Nokia Music, which includes both specially curated playlists of themed tracks as well as a Pandora-style customized "radio" option which builds a unique playlist based on a seed track. Nokia's particular gimmick is to make Nokia Music entirely free, both of charges and any registration process, and playlists can be downloaded to the phone for offline enjoyment (though not transferred off of it).
Apple's system, however, would have the benefit of broad, cross-platform support, according to the tipsters. The unnamed service would work not only on the iPad and iPhone, but on the iPod touch, Mac computers, and the Apple TV. There's also the possibility of PC support, though unsurprisingly Android devices aren't expected to be supported.
With negotiations still tipped to be in the early stages, and the music industry as a whole being cautious about inking digital deals, the new Apple streaming service is unlikely to arrive publicly any time soon, the sources warn. Think "months" rather than in time for the iPhone 5 launch next week, is the suggestion.