SlashGear Evening Wrap-Up: October 25, 2012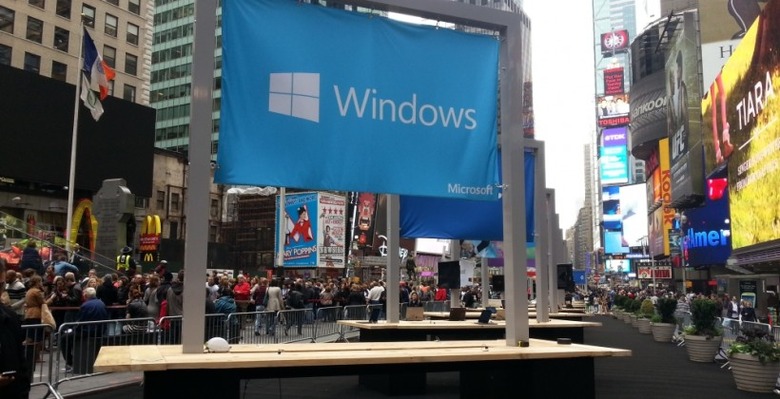 Welcome to Thursday evening folks. Today was Microsoft's big Windows 8 launch event, and though we didn't find out many new details, the company did share a few interesting tidbits of information. For instance, did you know that there are more than 1,000 Windows 8 certified PCs now? How about the fact that Microsoft has sold a whopping 670 million Windows 7 licenses? Microsoft also told us that the Windows Store will be available in 231 markets, and that Windows RT is supported by more than 420 million devices. Impressive numbers to be sure, but it's important to remember why we were at this show in the first place: Windows 8 launches in just a few hours, so get ready for that.
Today we had two massive companies deliver quarterly reports – Apple is looking pretty good despite a few under-performing sectors, but Amazon posted an operating loss of $28 million. Earlier in the day we heard that the LG Nexus 4 has a release date of October 30, and then more evidence of the rumored Nexus 10 surfaced in the form of a (supposed) quick start guide. iFixit gave the new 13-inch MacBook Pro with Retina Display the teardown treatment today, while we heard whispers that Apple will launch a new online music service in 2013.
EE confirmed today that it will be offering the iPad mini and the iPad 4, and Nokia was seen touting its NAVTEQ True technology today. Nintendo revealed that it will be selling the Wii U at a loss, and we learned that T-Mobile's Galaxy Note II has hardware support for LTE. Microsoft has turned Times Square into its own Windows 8 advertising space this evening, just in case you forgot that Windows 8 and Microsoft Surface are launching tomorrow.
Speaking of that launch, Microsoft laid out upgrade options for Windows 8 today, and told us that once we experience the glory of touch, we'll want it on everything. Today Ubisoft told the world that Assassin's Creed III is its most pre-ordered game ever (since Assassin's Creed: Revelations at least), and we caught wind that the rumored Nexus 7 3G cleared the FCC. The Sony Xperia TL will be hitting AT&T on November 2, and finally tonight, the iPad Mini goes up for pre-order tomorrow, so be sure to get those in quickly if you want to get one at launch. That does it for tonight's evening wrap-up, enjoy the rest of your night everyone!