Microsoft: Over 1,000 new PCs now Windows 8 Certified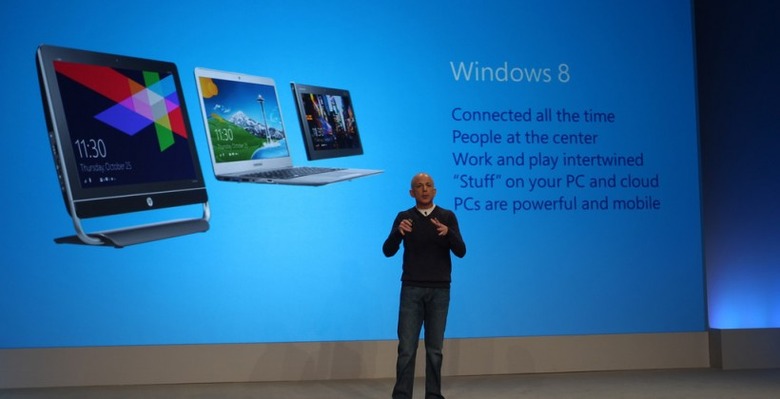 Microsoft's new OS is here, and there shouldn't be a shortage of PCs to experience it on. The company is launching Windows 8 officially today, and according to Windows President Steven Sinofsky, there are over 1,000 new PCs that are certified to use the new platform. That's not just clunky business desktops, either; there are new tablets, ultrabooks, and all-in-ones, with a big focus on touch.
"These are the best PCs ever made" Sinofsky insisted during today's event. The company is particularly pushing mobile, with new ultrabooks and tablets both having touchscreens. And, the Microsoft exec highlighted, the price needn't necessarily be an insurmountable hurdle, with new touch models kicking off from around $499.
One of those Windows PCs is Surface, Microsoft's own entrant into the hardware race. Initially available running Windows RT - the version of the OS for ARM processors – it's not perfect (you can find our full review here) but it won't be Microsoft's only attempt at the tablet segment. A Windows 8 based Surface Pro will arrive early in the new year.
As for Windows 8 itself, our full review is here if you need to get up to speed on the new, Metro-style UI, and other changes from previous versions of the platform. We'll have all the news from Microsoft's event today in our Microsoft Hub.