EE confirms LTE iPad mini and iPad 4th-gen headed to UK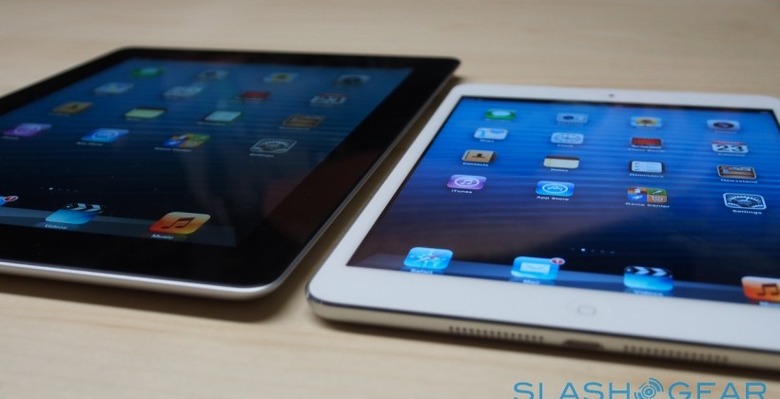 EE has thrown in with Apple's new iPad 4th-gen and iPad mini, confirming that it will be offering LTE versions of the two tablets "in the coming weeks." Sold alongside the Orange and T-Mobile UK versions – which will be limited to HSPA+/DC-HSDPA – the 4G iPads will be tied to data plans from £25.99 per month for your mobile browsing.
EE's announcement doesn't come as too great a surprise, since the carrier was the only UK 4G network to be cited as compatible with the new iPad's on Apple's own tech pages. What we're more interested in is pricing, given the carrier found itself in hot water this week after would-be early adopters proved turned-off by EE's initial price plans.
We can make a few educated guesses as to data bundles from the mobile broadband pricing EE is offering, however. They're pegged at £15.99 for 2GB per month, £20.99 for 3GB, and finally £25.99 for 5GB, when accessed via a USB modem or mobile hotspot.
Of course, that's with an 18-month agreement, unlike what are normally rolling month-to-month plans provided for iPad users. Rates will likely be a little higher – or data allowances a little less – than the contract pricing, therefore.
Update: EE's tablet data plans are here, though the news isn't great if you – like us – you were hoping for rolling agreements. Instead, there are three 24-month contracts to choose from, priced at £25.99 for 2GB, £30.99 for 3GB, and £35.99 for 5GB; beyond that, £6 gets you another 500MB and £15 gets you another 2GB.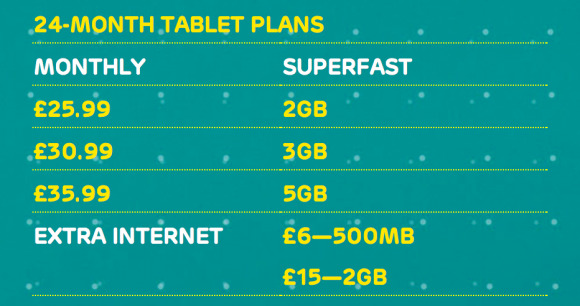 There's more on the iPad mini in our hands-on from Apple's event on Tuesday. In the UK, it will go on sale from £369 for the 16GB WiFi + 4G version, with preorders starting from Friday, October 26.