Teardown time for Apple's 13-inch MacBook Pro with Retina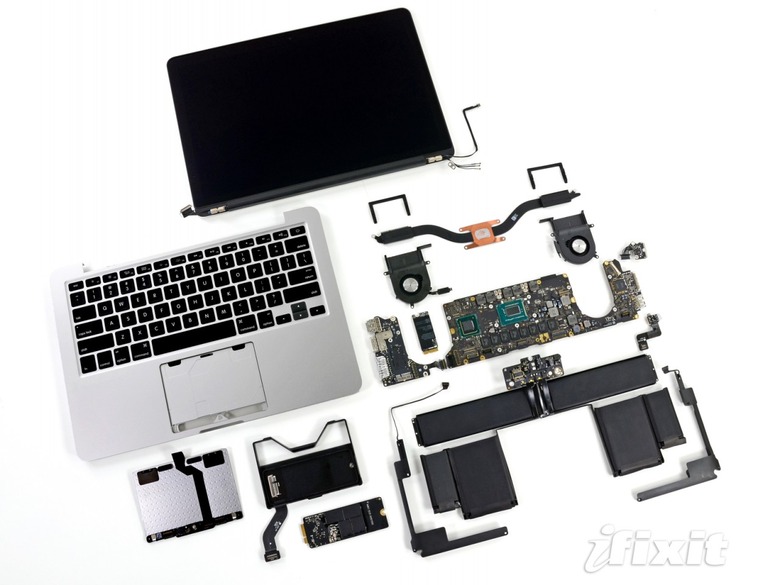 Apple tried to dissuade the teardown merchants from ripping apart the new 13-inch MacBook Pro with Retina Display by showing exactly what was folded inside during its Tuesday keynote, but to no avail. The new pixel-packed portable has shown up on the cruel teardown bench of iFixit, only to be dismantled to its slimline parts. Overall, the news for those (few) wanting to do DIY maintenance is not good: the notebook scores just 2 out of 10 for repairability.
Considering what we've already seen of the 15-inch version, which iFixit accused of introducing new levels of hands-off design, that the 13-inch model isn't repair-friendly hardly comes as a surprise. The repair team calls out the glued-in battery – easier to get out than the bigger model, but still not easy – and the RAM being soldered to the logic board, which means no upgrades there.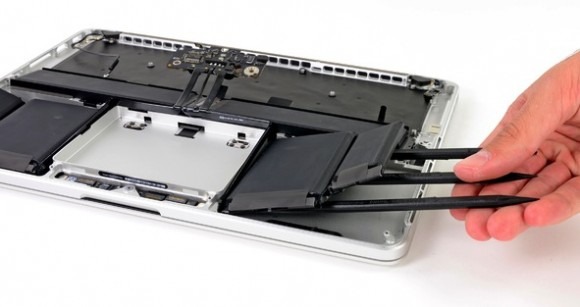 Meanwhile, the display assembly is apparently "almost impossible to take apart" which means replacement, not repair, and Apple has used its proprietary "pentalobe" screws so that even just getting into the chassis is a struggle. Interestingly, iFixit reckons that – with a custom cable – you could "fit a regular 5 mm or 7 mm 2.5" laptop drive" inside, though how many would actually want that is unclear.
As per the 15-incher, the new 13-inch Retina goes on sale alongside its optical drive toting predecessor, rather than replacing it, so users who want more flexibility in how they repair or generally tinker with their notebook do have a choice. Still, the extra resolution on offer from Retina graphics means most buyers are likely to be swayed over to the new design.
If you'd rather see the MacBook Pro 13 with Retina Display in one piece, check out our hands-on from the launch on Tuesday.