Retina MacBook Pro teardown reveals new heights of user-inaccessibility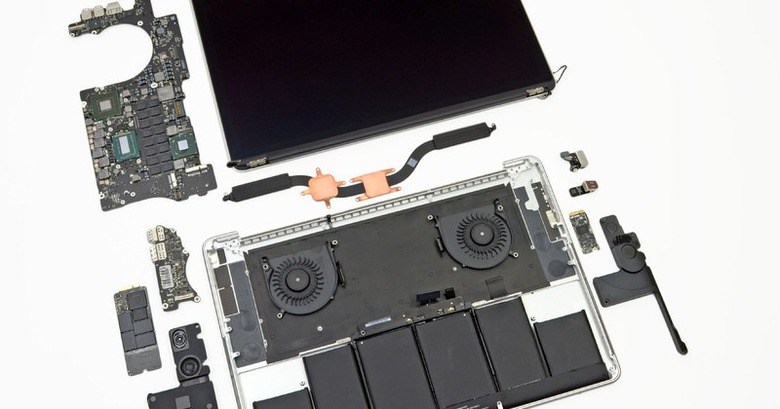 Apple's MacBook Pro with Retina Display has gone through the traditional gadget rite of passage, the ceremonial teardown, and it's clear that a compact form-factor demands a compromise in repairability. In fact, iFixit says, it's incredibly difficult to open up and access the components inside, being awarded the worst possible score for the potential for user-repair. The struggle begins from the outset, with Apple's proprietary pentalobe screws making an appearance for the first time on a MacBook (and demanding a special driver), and continues all the way through.
Apple said it had learned from the MacBook Air in putting together the Retina-toting Pro, and that includes soldered RAM to the logic board meaning users won't be able to upgrade from the standard 8GB (Apple offers 16GB maximum at present). The SSD is also proprietary and differs slightly from that in the Air, and is another component that – for the moment at least – there exists no third-party alternative for.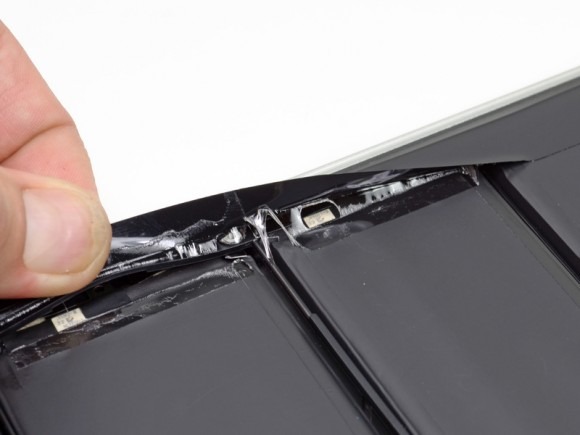 Then you get to the battery, the individual packs of which take up a sizable portion of the new MacBook Pro's casing, and which are glued in place. It also partially covers the trackpad cable. Finally, the display assembly "is completely fused" – Apple said that was to help slim the lid down – which means it will likely have to be replaced in its entirety should anything go wrong.
From iFixit's perspective, it's a worrying shift toward a design that reduces almost entirely the potential for users to repair or upgrade their notebooks. For users, though – many of whom never even think about opening up their PC or Mac during its lifespan – Apple's chassis decisions may well be an acceptable compromise given the new MacBook Pro's attributes.
More on the MacBook Pro with Retina Display in our full review