MacBook Pro 2012 15-inch with Retina Display Hands-on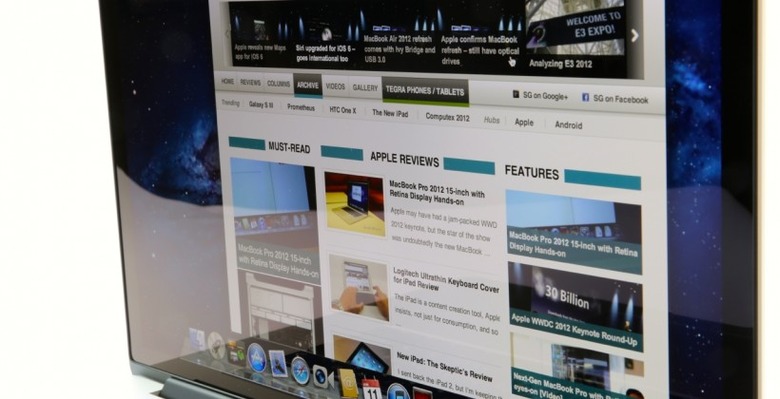 Apple may have had a jam-packed WWDC 2012 keynote, but the star of the show was undoubtedly the new MacBook Pro with Retina Display. Kept behind glass in its first public showing, that didn't stop us digging up a review unit of our own for some playtime. We've been waiting a long time for a significant reworking of the Pro range, and this new model is more than just a pixel-packed screen.
[UPDATE: MacBook Pro with Retina Display review]
As you might have guessed, hands-on it's a combination of the MacBook Pro and MacBook Air we're already familiar with. The shape is a flattened Pro, trim at 0.71-inches thick, without the Air's tapered profile; however, the weight falls somewhere in-between. It's not as light as the true Apple ultraportable, but then neither does it have a 13-inch or under display.
Hands-on Video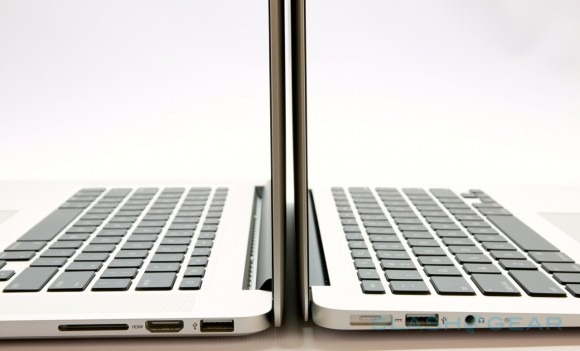 And that display is definitely something worth having. The new Retina Display on the MacBook Pro is to the new iPad's screen as the third-gen tablet was to the iPhone 4S: a stunning step up in what we've come to expect from our computing tech. It sounds crazy, but the panel just looks more "real", more authentic somehow than the typical Pro resolution, with the absence of individually discernible pixels sanding away at the impression that you're looking at a computer screen.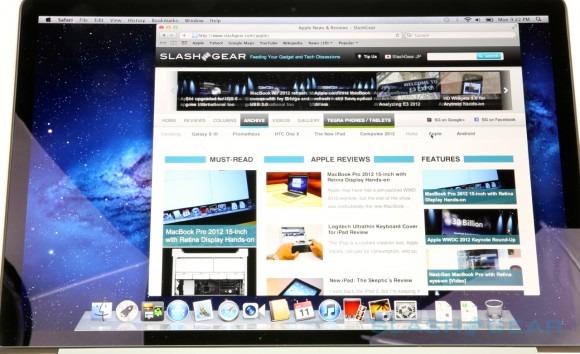 There are a couple of obvious compromises to be made, the absence of a dedicated ethernet port the one most likely to frustrate owners initially. Apple offers a gigabit ethernet adapter as a paid accessory, just as with the Air, which is another thing to remember in your bag. The change in MagSafe connector, too, is a potential frustration to anyone with a collection of existing power supplies: again, not backward compatible unless you buy a $10 adapter.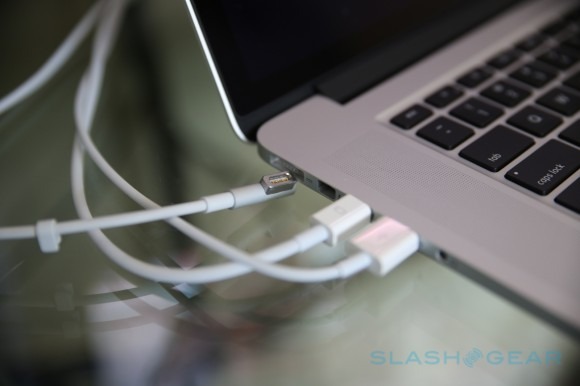 The ports you do get are – for the first time on a portable Mac – an HDMI port and two USB 3.0, the latter now conveniently split between both sides of the notebook. Dropping the optical drive has meant Apple can space things out more evenly, rather than gathering all the connections on the left panel, which means you can now plug in even bulky USB drives without having to dangle them from extension cables. Losing the ethernet port has been countered with a second Thunderbolt port.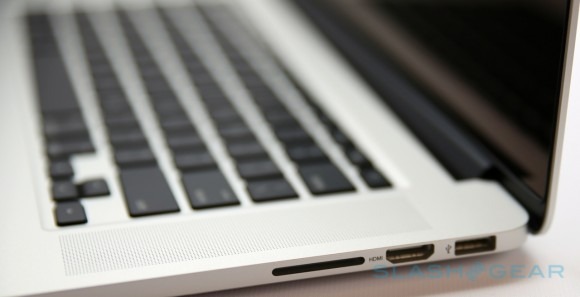 Apple was keen to highlight that the new MacBook Pro is what it believes is the next evolution of the notebook: more than just a new version with a clever screen or a slimmer body. Those charms will take a little longer to pick through, however, so enjoy the hands-on gallery and we'll be putting the MacBook Pro through its paces for the full SlashGear review!