T-Mobile's Galaxy Note II has hardware support for LTE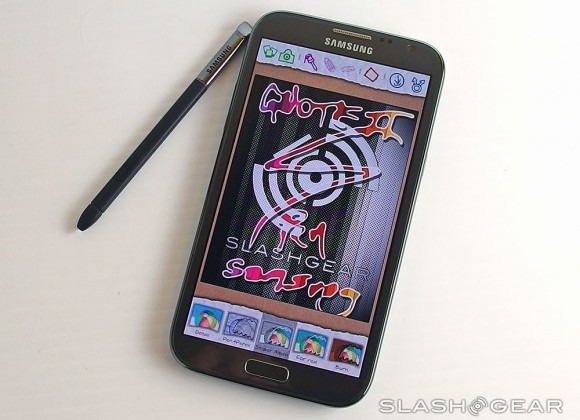 At the moment, one of the downsides to picking T-Mobile over a number of other carriers is that T-Mobile doesn't yet have a 4G LTE network set up. We were thinking that this would naturally mean no LTE support built into T-Mobile's version of the Galaxy Note II, but today we're finding out that assumption was wrong. AnandTech pointed out that T-Mobile's version of the Note II has hidden support for LTE under the hood in its review of the device, meaning that you if buy the Note II, you won't have to buy an entirely new device once T-Mobile gets the ball rolling on its own LTE network.
That definitely is something to get excited about, because while T-Mobile doesn't have a 4G LTE network yet, it's planning to soon. The company will be rolling out its LTE network across the country beginning next year, and when it does, Note II owners will be able to hop on and enjoy LTE speeds. The Verge confirmed LTE support in the Note II with T-Mobile today, though the carrier said that Note II owners won't automatically have access to its LTE network once service is available in their area.
This means that Note II users will likely have to wait for a software update before tapping into T-Mobile's LTE network. That will probably be an annoyance for some, but hey, it's better than not having LTE support at all. The carrier also confirmed to The Verge that its planning to cover "200 million Americans" with its LTE network by the end of 2013, so if you pick up the Note II at T-Mobile, it seems like there's a pretty good chance of having LTE access by this time next year.
However, that depends on whether or not T-Mobile's LTE roll out goes as planned. There's plenty of room for error with this difficult nationwide launch, so don't be surprised if T-Mobile hits a few bumps along the way. In any case, we now know that Note II owners should eventually have LTE access on their phone going through T-Mobile, a little factoid that may just help the carrier rack up some additional sales.