Windows RT supports over 420 million hardware devices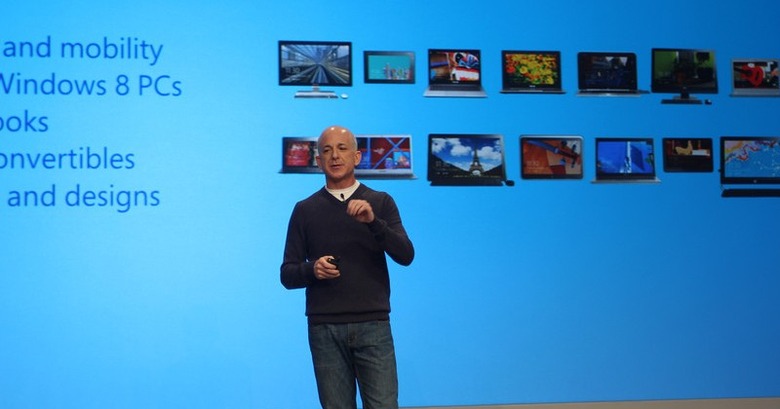 We're here at Microsoft's Windows 8 event and the company's Steven Sinofsky is talking about the tablet-optimized Windows RT operating system. He claims that over 420 million hardware devices are compatible with Windows RT, and many of them will connect with Windows RT right out of the box.Microsoft has seen sort of a challenge explaining the difference between Windows RT and Windows 8. Sinofsky brought this point up and explained some of the differences. First off, Windows RT won't run most legacy Windows apps. Windows RT is a variant of Windows 8 that is compatible with devices running an ARM processor.
Windows RT doesn't run programs that run on Windows 7. Instead, it runs programs built specifically for Windows RT and optimized for a tablet. Plus, Windows RT can only run apps bought from the Windows Store, exactly like any other Android tablet or Apple's iPad.
Sinofsky said that Windows RT is ultimately aimed at consumers rather than enterprises, and Microsoft believes that the compatibility with so many devices (420 million of them) will make the Windows RT and the Surface tablets easier to use for those who aren't computer savy. For more info on Windows RT and the Surface tablet, check out our full review.