Samsung Premiere event hardware wrap-up: Galaxy and ATIV abound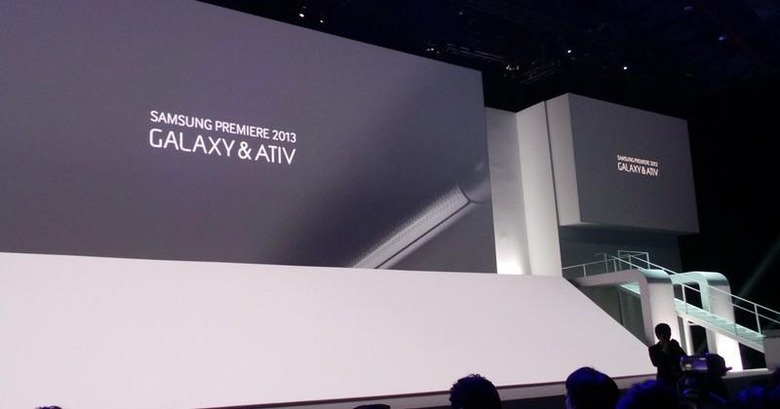 As expected, Samsung unveiled an absolute slew of new products during their Premiere event in London. The company's Galaxy and ATIV lineup of devices both received add-ons in the form of new laptops, tablets, a camera, and even an all-in-one desktop thrown in there for good measure. If you missed out in the festivities during the event, read on to get a quick recap of all that was announced.
Samsung announced a new Android-powered camera, just like the Galaxy Camera, only this time it comes with the prowess of a DSLR with interchangeable lenses and all. It's called the Galaxy NX and it has a 20.3MP APS-C sensor on board, as well as an Advanced Hybrid Auto Focus (AF) System inside. The camera also comes with huge touchscreen on the back, which used to control the Android 4.2 Jelly Bean install. This gives you access to the Google Play store, and even lets you connect through LTE and WiFi. No pricing or availability details just yet. Our hands-on of the new camera includes more photos and details.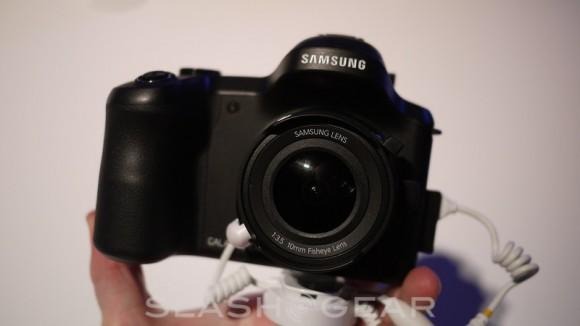 Next up are a couple of new Ultrabooks. Samsung announced the ATIV Book 9 Plus and ATIV Book 9 Lite, both of which seem to be the successor to Samsung's Series 9 Ultrabooks. This means that the Book 9 Plus is the new flagship Ultrabook from Samsung. Both sport a 13-inch touchscreen display, and the Plus has a new Haswell Intel Core i5 chip on the inside, while the Lite has an AMD A6 quad-core processor. Both have 4GB of RAM and solid-state drives on the inside. Samsung's staying mum about pricing and availability on these (as well as on other new devices as well), but we should hear more details in the near future. Be sure to check out our hands-on of the new Ultrabooks for more info and photos.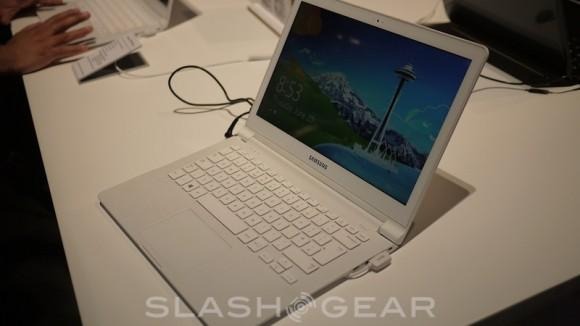 As for tablets, Samsung outed the ATIV Q, which is a giant 13.3-inch tablet that runs Windows 8, as well as Android, which is something we certainly don't see everyday. On the inside, we have full computer specs, including an Intel Core i5 processor along with Intel HD Graphics 4400 and 4GB of RAM and 128GB of SSD storage. What's perhaps more impressive is the resolution, which sits at an incredible 3200x1800. Check out our hands-on to learn and see more.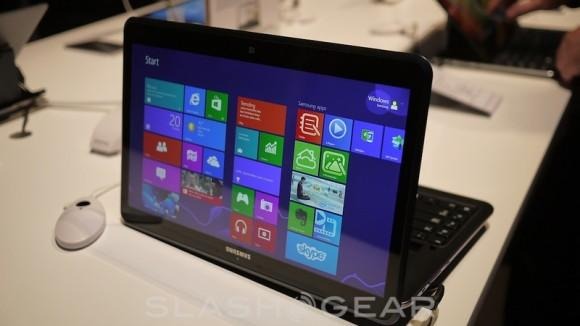 Another tablet that Samsung announced was the ATIV Tab 3, which they claim is the world's thinnest Windows 8 tablet sitting at just 0.32 inches thin. The ATIV Tab 3 is a 10-inch tablet with a display that sports a 1366×768 resolution. Under the hood there's an Intel Atom Z2760 processor with 2GB of RAM and 64GB of internal storage (microSD slot available). The tablet also comes with a 720p HD camera, as well as a microHDMI port for video out. Check out our full hands-on for more.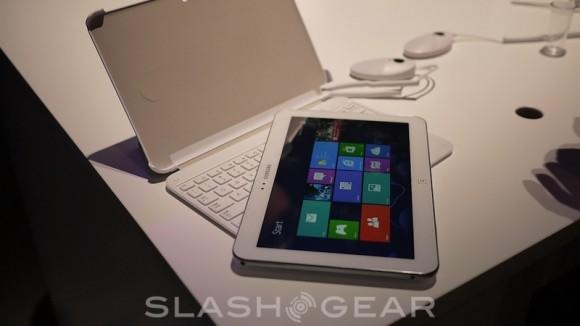 As for the all-in-one desktop, Samsung intro'd the ATIV One 5 Style, which essentially looks like a blown-up Galaxy device with a stand. This machine has a 21.5-inch touchscreen display with a full 1080p HD resolution. On the inside, there's an AMD A6 quad-core processor with integrated graphics, paired up with 4GB of RAM. As for ports, the ATIV One 5 Style has two USB 2.0 ports, two USB 3.0 ports, Ethernet, a single audio jack, and both HDMI in and out. Check out our hands-on for more info.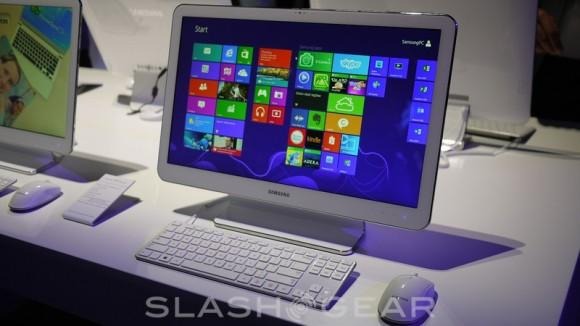 As for other tidbits that were at the event, Samsung showed off a few new Galaxy phones, including the Galaxy S 4 Mini, Galaxy S 4 Active, and the Galaxy S 4 Zoom. These devices were announced just recently, which explains why they weren't huge headliners, but Samsung is using the event to give peeps like us some hands-on time with them, and we definitely took advantage of that.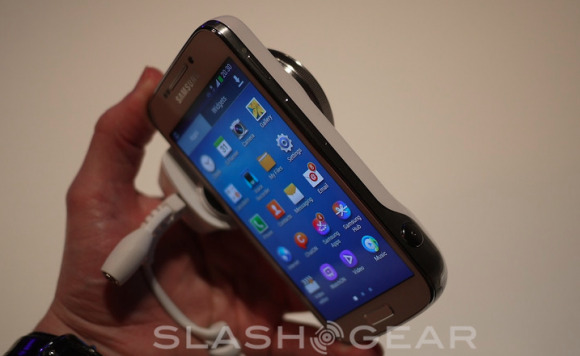 Have a peek at the hands-on experiences above and let us know what you think of this Samsung Premiere experience one way or the other. Anything catch your eye? How did it all compare to the group's presentation of the Samsung Galaxy S 4? Did it look to you like they needed a bigger stage? Speak up and say so!