Samsung ATIV One 5 Style Hands-On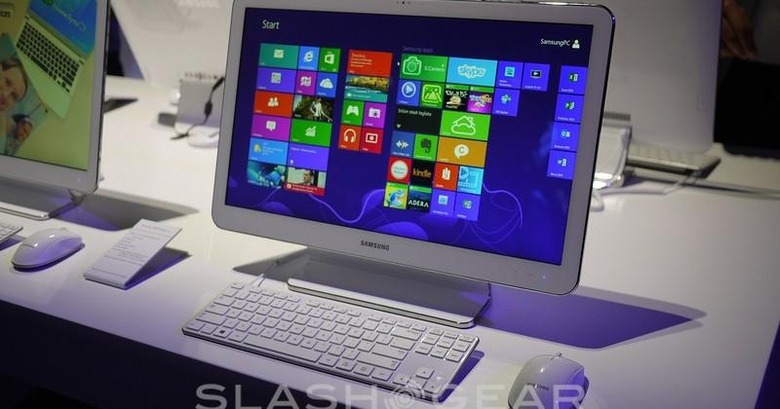 Samsung isn't all about phones, tablets, and laptops. Today during their Premiere event, they announced a new all-in-one called the ATIV One 5 Style and they're aiming to take a chunk out of the all-in-one market for themselves. As always, we ended up getting some hands-on time with the new machine — all 21.5 inches of it.
The ATIV One 5 Style comes with a full 1080p touchscreen display, but Samsung included a traditional keyboard and mouse for good measure, neither of which are anything special (as with most all-in-one machines). The back of the computer looks identical to many of Samsung's mobile devices, sporting the white curvy plastic.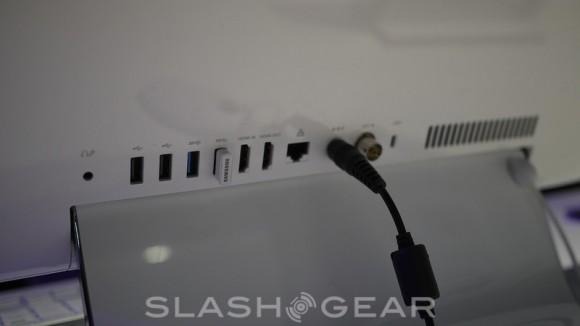 On the inside there's an AMD A6 quad-core processor with integrated graphics and 4GB of RAM. Storage options go up to 1TB, so you'll be able to easily store most of your media files without going over. As for ports and connectivity options, there's Ethernet, WiFi, Bluetooth 4.0, two USB 3.0 ports, two USB 2.0 ports, HDMI in/out, audio jacks, and a memory card slot.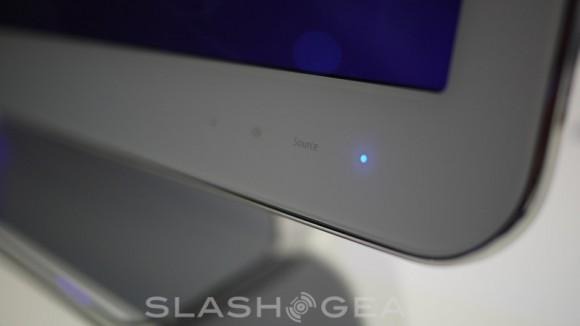 The ATIV One 5 Style is a very white computer, which isn't a bad thing really, but if you're more into the sleek and stealthy look of an all black machine, you won't find it here. Samsung didn't show off a black model of this all-in-one like they did with the ATIV Book 9, but maybe they'll come around to it eventually.