Samsung ATIV Book 9 Plus and Lite hands-on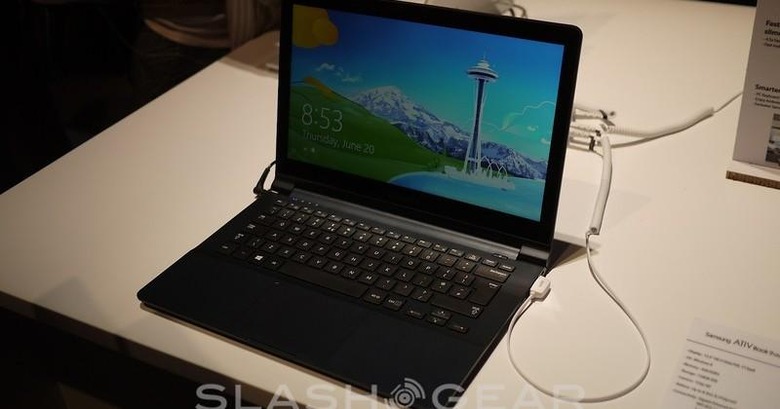 Samsung announced the ATIV Book 9 Ultrabook series today, which consist of two models: the Book 9 Plus and the Book 9 Lite. The Plus looks to be Samsung's new flagship Ultrabook, inevitably replacing the Series 9 Ultrabook. We've gotten our hands on the new laptop, and it definitely looks to be a worthy successor.
Both models sport 13-inch touchscreen displays, and the Plus has an incredible 3200x1800 resolution which is covered in a layer of scratch-resistant Gorilla Glass for those who can get a little rough with the touchscreen. The notebook also can pack up to 256GB of SSD storage and 8GB of RAM. On the sides, there are two USB 3.0 ports, mini-VGA, and micro-HDMI options.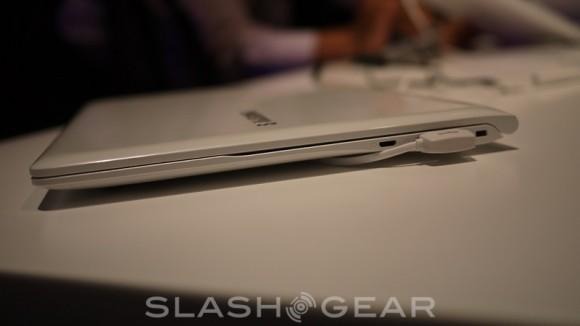 What's also impressive is that the hinge in the Ultrabook has two points where it can locks into place. You'll be able to open up the lid to the usual angle, for which you'll be greeted with a stopping point in the hinge. Then, you can take it even farther down to a 180-degree flat position where it will also be snug in place.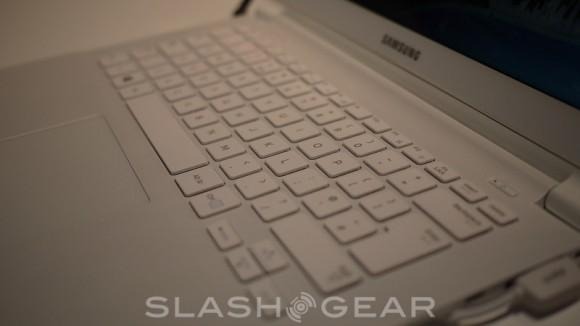 The ATIV Book 9 Lite comes with less-impressive specs, but it's more targeted toward the budget crowd, like myself. The laptop sports a 1.4GHz quad-core processor (unknown what model at this point), and it has 4GB of RAM with up to 256GB of SSD storage. It has the same 13-inch display as the Plus, but bears a smaller 1366x768 resolution, with their being a clear difference between the clarity of the two.
Pricing and availability details are remaining mum currently, but Samsung says we can expect these to release in the US in time for the school season to start. So if you're making a shortlist for potential laptops to get for when you move off to college, be sure to keep Samsung's new options in mind.