Samsung Galaxy S4 Zoom hands-on
The folks at Samsung have brought fourth a rather large amount of mobile devices to their "Premiere" event this week in London, the Galaxy S4 Zoom not least strange amongst them. This device is a hybrid of what's generally considered a smart camera and a smartphone – or a point-and-shoot camera, on the other hand, and takes a middle-point stance between the Samsung Galaxy Camera and the Samsung Galaxy S 4. This device is neither a smartphone nor a standard shooter – but is it the best of both worlds?
While we've been rather fond of the Samsung Galaxy Camera for some weeks and months now, the Samsung Galaxy S4 Zoom is certainly a machine that'll give that device a run for its money. On this machine's back is a 4.3-inch Super AMOLED display covered with a pane of Gorilla Glass 3, and up front is a 16-megapixel CMOS sensor with optical image stabilization working with 24-240mm 10x optical zoom, and a F3.1-F6.3 lens to boot.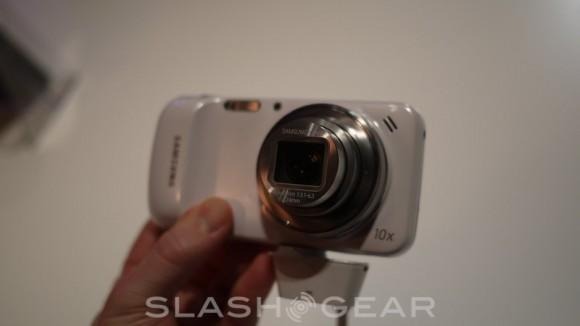 This device works with a physical "Samsung Zoom Ring" too – this bringing further differentiation between the Galaxy S4 Zoom and its Galaxy Camera predecessor. This ring acts as a guide for this camera's optical zoom, but can also activate a feature while the user is in a phone call. If the ring is moved while a phone call is in progress, the Samsung Zoom Ring opens up the device's camera interface and takes a shot, then allows said shot to be instantly sent to the other end of the phone call via MMS.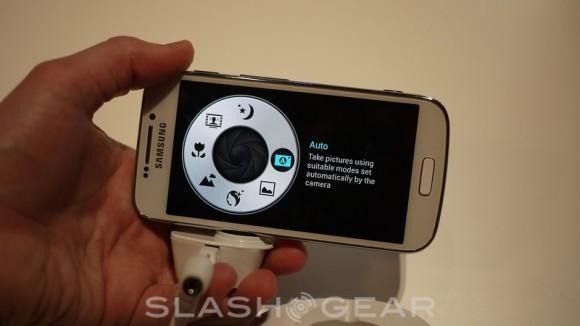 The big difference between this device and the two devices it acts as a halfway point between is it's ability to act as a full-powered version of either. While the Samsung Galaxy Camera isn't able to make phone calls, the Galaxy S4 Zoom is. While the Galaxy S 4 isn't able to take 16-megapixel photos, the Galaxy S4 Zoom is.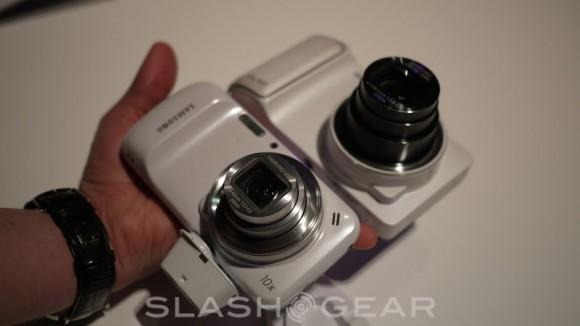 There are more differences than these, but you get the idea. The Galaxy S4 Zoom is also a uniquely formed device – this isn't the sort of machine just any average user will want to pick up. That's the Galaxy S4 Mini's job.
Have a peek at our hands-on experience above and below and make sure to let us know what you'd like to know about this machine's full end-user experience. We'll be reviewing it sooner than later, of that you can be sure!