Samsung Galaxy S4 Mini hands-on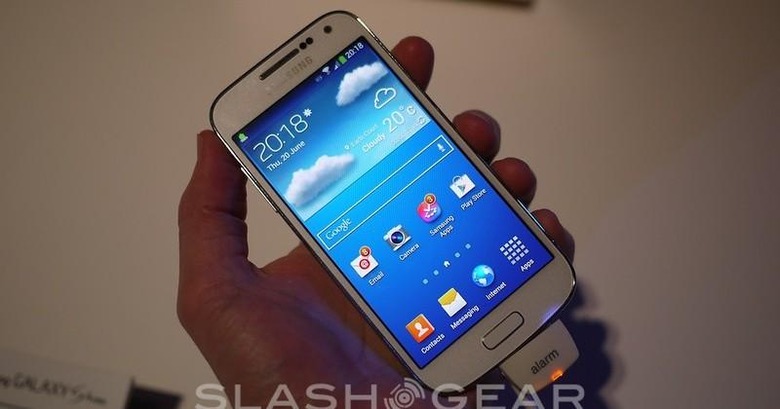 The smallest entrant in this week's barrage of devices being shown in London is the Samsung Galaxy S4 Mini, which we've gotten the opportunity to get hands-on time with today. This device is a shadow of what the Samsung Galaxy S4 brings to the party with a 4.3-inch display (perfect if you're switching now from the Samsung Galaxy S II), with qHD resolution. Inside also is a 1.7GHz dual-core processor that's just a bit less powerful than its bigger siblings.
The Samsung Galaxy S4 Mini feels, again, like a rather good replacement for those lovers of the Samsung Galaxy S II from just a couple of years ago – with a 4.3-inch display, it's custom fit to replace that segment that's been ramping up by the half-inch over the past two Galaxy S generations.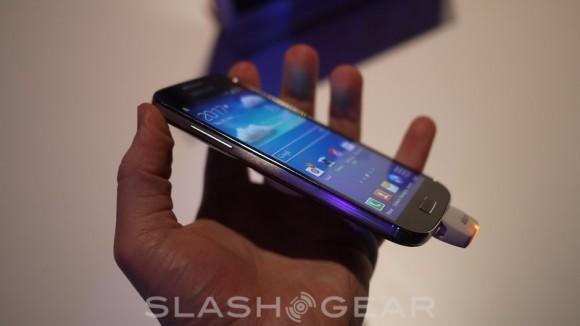 What's striking about this device is it's size – it's not meant to be a replacement for the Galaxy S 4, nor is it meant to beat out the top-tier competition. Instead it's meant to take on a collection of strengths from the Samsung Galaxy S 4 generation of devices and push them all together into a smaller form factor to take on the middle-tier market. Isn't it funny how not two years ago, the 4.3-inch display size was top of the heap?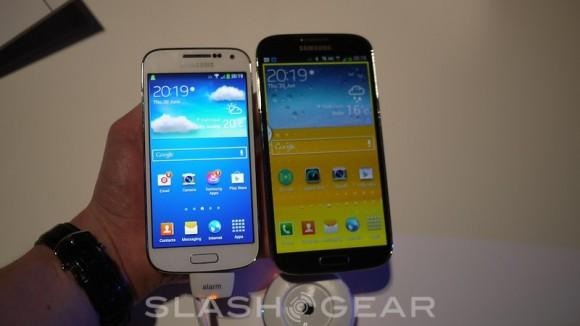 NOTE: Both devices are NOT set the same brightness. They're a whole lot closer than this photo implies, that's for certain.
Now we've got the Samsung Galaxy S4 Mini wielding an 8-megapixel camera on its back, a 1.9-megapixel camera on its front, and a set of photography software features that are only otherwise on the Samsung hero device. Best Photo, HDR, and Panorama are set to contend with the Galaxy S 4's contributions to the market with a camera that's not quite as big – we'll see how it all turns out when we get to work with this device in the wild.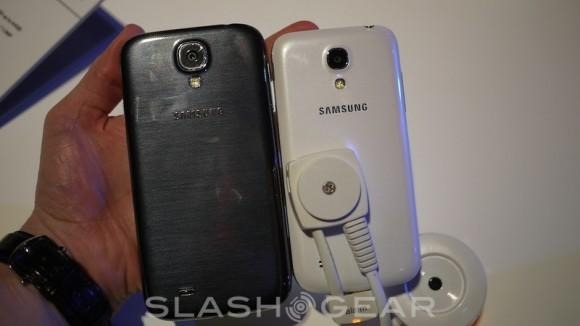 Also inside is a set of features such as S Voice for the command of actions, S Translator for turning what you don't know into what you do, and Group Play for interacting with other Samsung devices wirelessly.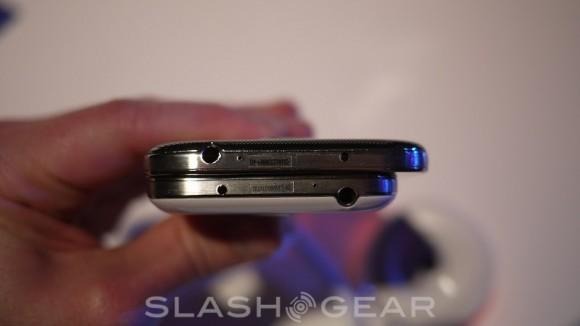 This device sizes in at 124.6 x 61.3 x 8.94 mm and weighs a tiny 107g, small enough to be lost in your pocket without effort. The biggest concern you'll have with this device is losing it – it certainly wont have trouble fitting in with your everyday satchel size, no matter the bulk.
Have a peek at this machine up close and personal both above and below and make sure to ask all the questions you can possibly muster. We'll be having a closer inspection of the Samsung Galaxy S4 Mini in the weeks ahead in a full review, but we'll need to know what you want to know to do it!