Samsung Galaxy S4 Mini official: 4.3-inches and optional LTE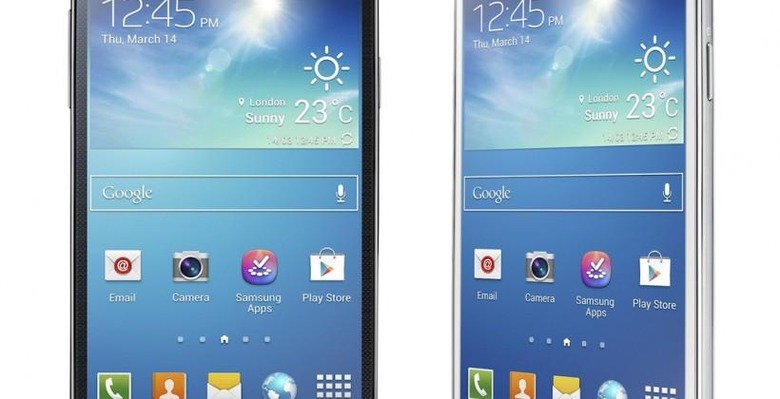 Samsung has revealed the Galaxy S4 Mini, the widely-anticipated smaller version of the Galaxy S 4, packing a 4.3-inch display, dualcore processor, and an 8-megapixel main camera. Set to hit shelves in LTE, 3G, and 3G dual-SIM forms, depending on country, the Samsung Galaxy S4 Mini shrinks its full-sized sibling's screen down to qHD resolution from Full HD, and has only a 1.7GHz dualcore chip rather than the quadcore of the bigger phone. However, that makes for a more pocketable device, trimmed to 124.6 x 61.3 x 8.94 mm and 107g for the new Mini phone.
Above the display there's a 1.9-megapixel camera, and Samsung's various camera editing features – such as Best Photo, HDR, and Panorama – are also included. In fact, many of the Galaxy S 4's software enhancements will also be included on the Galaxy S4 Mini, with S Voice, S Translator, Group Play, and WatchON, the latter of which gets to use the Mini's built-in infrared abilities.
Underneath TouchWiz there's Android 4.2.2 Jelly Bean, which gets 1.5GB of RAM to play with. There's 8GB of storage – around 5GB of which is user-available – and a microSD card slot. Connectivity includes WiFi a/b/g/n, GPS, GLONASS, Bluetooth 4.0, NFC on the LTE version of the Galaxy S4 Mini, and the usual sensors (light, digital compass, accelerometer, etc).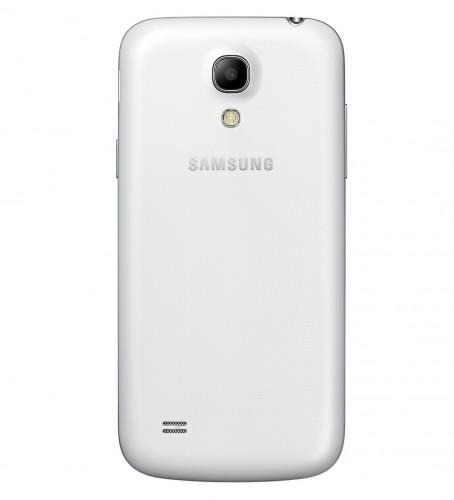 In total, Samsung will offer three variants of the phone. There'll be a basic 3G model, with quadband GSM/EDGE and up to 21Mbps HSPA+ support, network depending, and a dual-SIM version which can take a pair of SIM cards. Then, there's a 4G model, with up to 42Mbps HSPA+ and LTE, with various band sets depending on market.
No word on pricing for the Galaxy S4 Mini at this stage, nor when it will hit shelves. However, there'll be more details at Samsung's "Premiere 2013" event in June, where the White Frost and Black Mist versions of the phone will be shown off, among other devices.