Samsung ATIV Tab 3 outed as "world's thinnest Windows 8 tablet"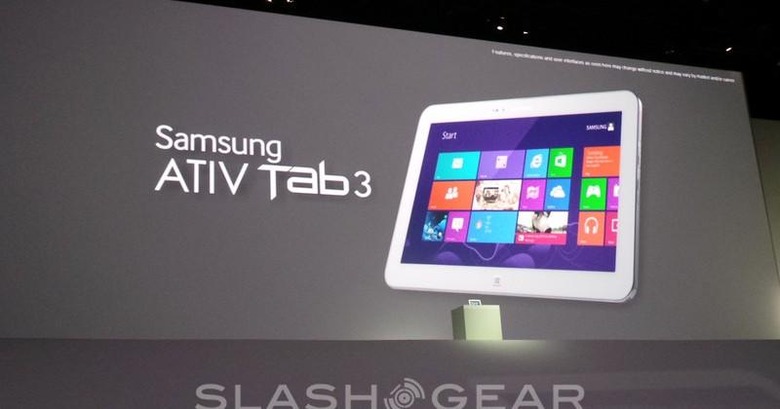 Here at Samsung's "Premiere" event in London, the company is showing off a slew of new devices, both Galaxy branded and ATIV branded. One of these new devices to be announced today is the ATIV Tab 3, which is what Samsung is claiming to be the "world's thinnest Windows 8 tablet." From what we're seeing, it's definitely pretty slim.
The ATIV Tab 3 is a 10-inch tablet with a display that sports a 1366x768 resolution — not particularly great, but also not bad. Under the hood there's an Intel Atom Z2760 processor with 2GB of RAM and 64GB of internal storage. If you need more space, the ATIV Tab 3 has a microSD card slot to expand the storage even more.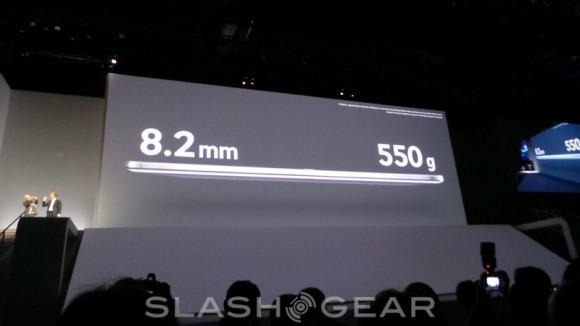 The tablet also has a camera that shoots 720p HD video, and as far as the battery is concerned, Samsung says you'll get up to 10 hours of juice, which we'll have to test ourselves to believe, but we're taking Samsung's word for it at this point. The tablet also comes with a microHDMI port for video-out.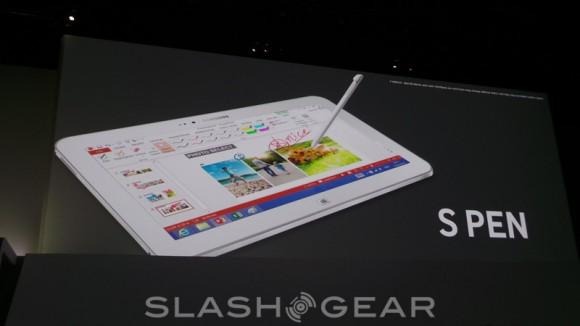 As for features, the ATIV Tab 3 comes with improved S Pen functionality that also seamlessly works with Microsoft Office in Windows 8. Samsung is touting this device as the epitome of portability, as it only weighs around 1.2 pounds and comes in at a mere 0.32 inches thin, which makes it easy to slide in and out of a bag and such.
No word on price or availability just yet, but we should hear more details in the near future. If anything, we should see the ATIV Tab 3 launch in the next few weeks for a few hundred dollars. Stay tuned, as we'll be continuing to cover Samsung's Premiere event.