Samsung ATIV Tab 3 hands-on: "Galaxy" form empowered for Windows 8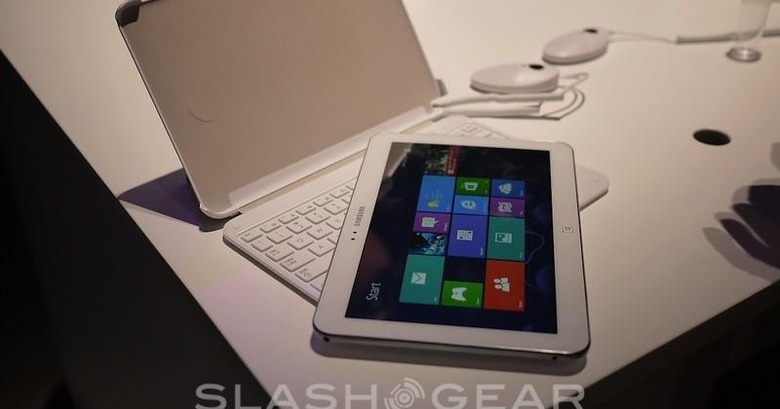 The Samsung ATIV Tab 3 takes on the shape of the Samsung Galaxy Tab 3 family this week in the company's thinnest Windows tablet effort to date. This machine works with full Windows 8 and an Intel Atom Z2760 processor alongside 2GB of RAM and a hefty 64GB of internal storage. It also brings along the Galaxy Note-staple feature S-Pen for high-end stylus action.
This device is about to be sent to market on it's own, but it's not about to be caught out in the wild without its own keyboard for a bit extra. What you're also seeing here in addition to this 8.2mm thin tablet is a keyboard case/dock accessory that'll be appearing at the same time as the base unit.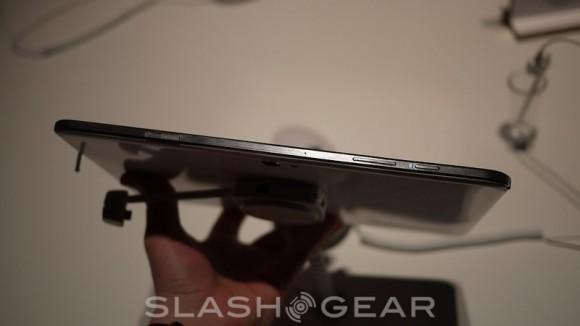 Outside of this the machine really rather takes on the appearance of past ATIV tablets from the company. Samsung doesn't stray too far from their standard device language here, pushing the limits only really with the thinness of the design as far as aesthetics go.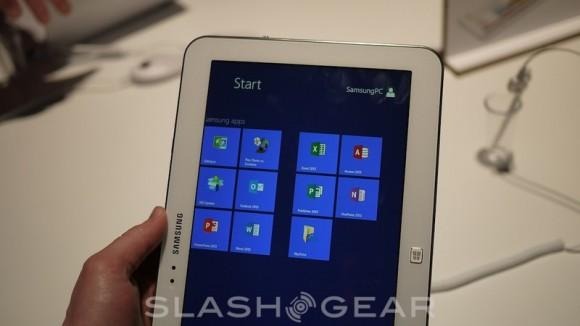 From there, the company has wised up about Windows RT and brings this machine in with full Windows 8. Along the edges of this machine you'll find the standard power button and volume up/down as well as a microSD card slot for additional storage expansion.
At the moment it would appear that this device will be released with Wi-fi only – this will likely last for just a few weeks before the company announces they'll push a mobile data version (but we'll just have to see!) With a 10.1-inch HD PLS display up front and a 550g body, this tablet's set to be a real contending alternative to the ATIV Q we saw just moments ago.