CES 2013 wrap-up: PCs and Windows 8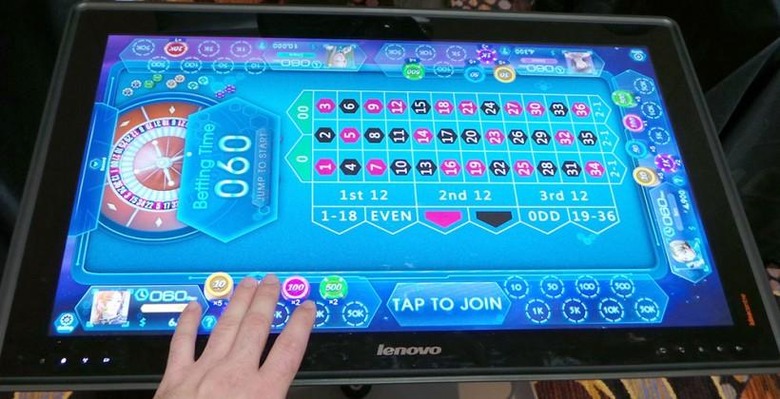 This year at CES we saw one whole heck of a lot of PCs, quite a few of them working with Windows 8 – but most of them focusing on their unique hardware offerings to the point where Microsoft's offering seemed almost secondary. One cannot deny the influence of the touch-friendly nature of Windows 8 on the other hand, and starting right away with the very first PC we had hands-on time with, touchscreen controls were right at the center of our attention: the Lenovo IdeaCentre Horizon Table PC is first on our list of hands-on deliveries.
The massive beast known as the Lenovo IdeaCentre Horizon Table PC was by far the most unique offering in the PC hardware space at this year's show, creating not just a massive touchscreen interface, but a table on which you can play games with specialized accessories that come with. Have a peek at the smart dice, game pieces you can use to play table hockey, and more! We'll be looking for this monster on our review bench soon.
Lenovo also brought on one sharp looking gaming PC known as the Lenovo Erazer X700 as well as a transforming tablet with a keyboard dock known as the ThinkPad Helix. We actually have a short version of the Helix hands-on as well as an extended Lenovo ThinkPad Helix hands-on for more "rip and flip" action than you'll be able to handle. The Lenovo ThinkVision mobile monitor was also revealed, bringing you Windows 8 touchscreen-friendly action either wired with a brand new USB 3.0 B cord or completely wirelessly and across the room – mirroring or no!
The Lenovo team kept on bringing in hits with the Lenovo IdeaPad Yoga 11S, a smaller version of the IdeaPad Yoga 13 we reviewed late last year. Lenovo got sharp a couple more times with the ThinkPad Edge E431 and E531, and kept it mainstream with the lovely IdeaPad U310 Touch as well.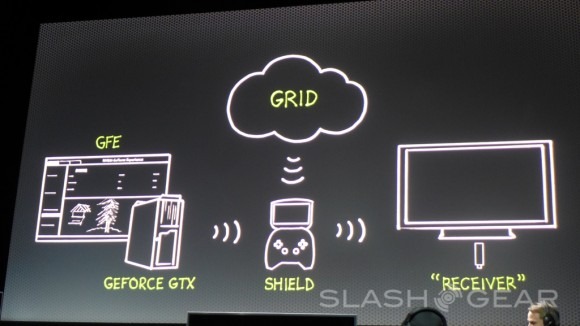 One of the most important sets of announcements of the convention as a whole came from NVIDIA, their press event revealing first and foremost a system called NVIDIA GeForce Experience, this allowing users to get instant game optimization from the folks who know how to do it best, the GeForce team. Cloud gaming companies also got a massive jolt in the side at the announcement of NVIDIA GRID, stacks of servers made to turn cloud gaming into a real way of the future. NVIDIA also tied mobile gaming to full-power PC gaming with a device called NVIDIA Project SHIELD. We'll see more information on that system by the time of its release in Q2 of 2013 (this year). For now you'll have to survive on this simple demonstration video courtesy of NVIDIA:
The folks at 3M showed off their rather sizable 84-inch multi-touch table the night before CES began, here bringing real-deal 4K technology to this emerging market. At the moment this machine is still a prototype, but we'll be seeing a real product later this year. ASUS took on the Windows 8 world with a unique slate by the name of ASUS VivoTab Smart Tablet, complete with an origami fold-up cover with magnets and a wireless keyboard.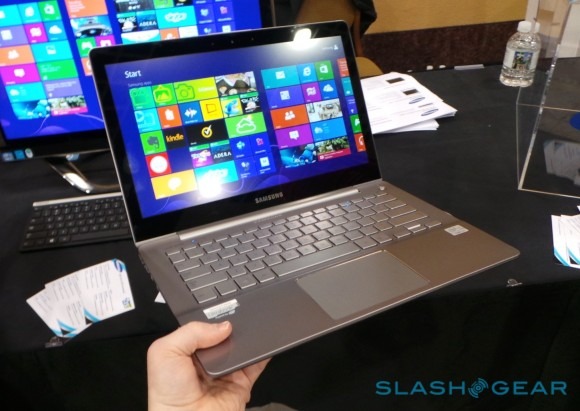 Samsung brought on some heat with the Samsung Series 7 Chonos and Series 7 Ultra, both of them extremely lightweight and bursting with immensely high resolution displays – touchscreens, too! The Xi3 7 series modular computer gained some notoriety this week as Valve was hinted to be working with them in the very near future. Vizio essentially updated their entire PC lineup including notebooks, all-in-one, and and a brand new 11.6-inch Windows 8 Tablet.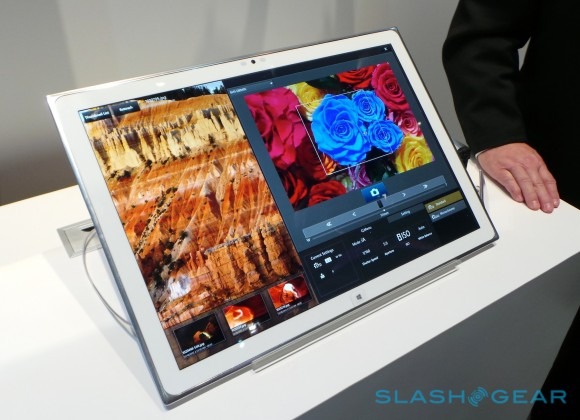 If you though you'd seen the only massive tablet-like gorilla of a unit of the show up above with Lenovo, you were mistaken. Above you'll see the Panasonic 20-inch 4K Windows 8 Tablet, a monster with 3840 x 2160 pixels to its name, running full Windows 8 with a release date set some time later this year. Sony also brought on a little bit of heat with the Sony VAIO T15 Touch and T14 Touch, both of them ready with Intel under the hood and Windows 8 for your everyday use.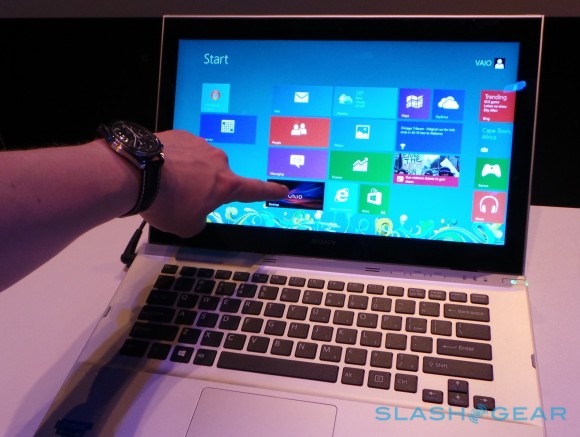 In short, what we saw this year at CES was a set of upgrades to machines that were already out, touch added to displays that were before without, and some ever-so-slightly interesting innovations in how devices were connected to one another. Let us know what you were most excited about from CES in the PC space below, and make sure not to skimp on the possibilities for the future! Also hit up our CES portal for everything we saw and reported on over the course of the week!