Sony VAIO T15 Touch and T14 Touch hands-on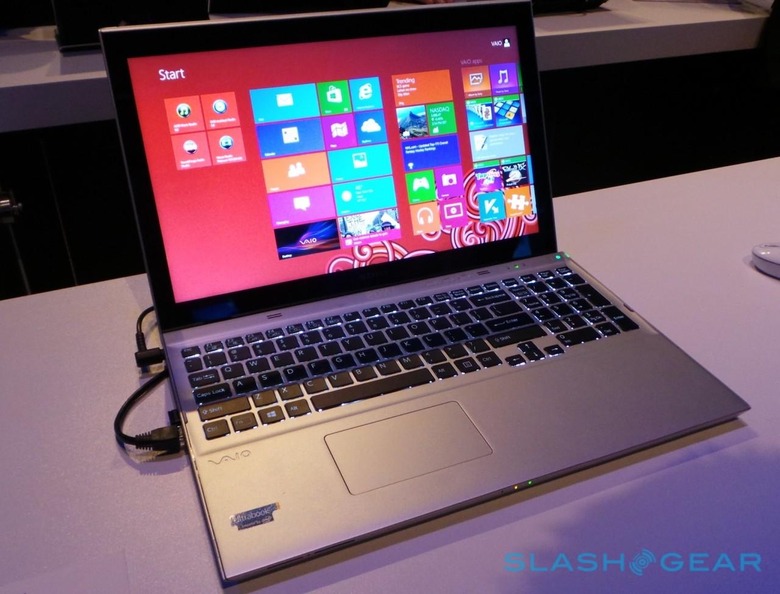 It's all-fingers-on-screen for Sony's latest VAIO ultrabooks, the T15 Touch and T14 Touch, which each slap a 10-digit multitouch layer on top of the regular display for some swiping Windows 8 action. Fresh at CES this week, the new Intel-powered duo is more of the same from Sony's ultrabook line-up, with brushed aluminum chassis and backlit keyboards.
The touchscreen works well, though we've still got mixed feelings about the usability of reaching over the keyboard and stabbing at the display. We're also left thinking that Sony's decision to carry over the ultrabook branding to the T15 Touch might be a bit ambitious; it's not exactly a light machine, though in return you get plenty of connections (USB 3.0, both HDMI and VGA, and an ethernet socket) and an integrated optical drive.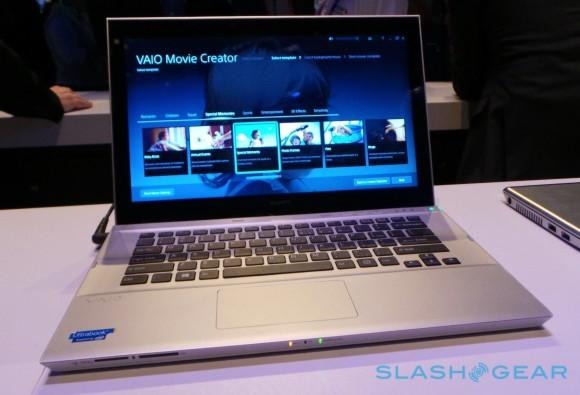 The T14 Touch makes far more sense, ditching the separate numeric keypad but still retaining a solid-feeling 'board and a sizable trackpad. Sony's choice of materials can't be faulted, either; the soft-touch composite strip that runs along the upper outer edge of the lid – where the antenna are – is a particularly nice compromise between tactile feel and wireless performance.
Unfortunately, the T14 Touch doesn't share its bigger sibling's 1080p Full HD display; instead, it makes do with a more humdrum 1366 x 768 panel. Sony isn't saying when the new VAIOs will go on sale, nor for what price.