Lenovo Erazer X700 PC hands-on: beastly gaming in a sharp tower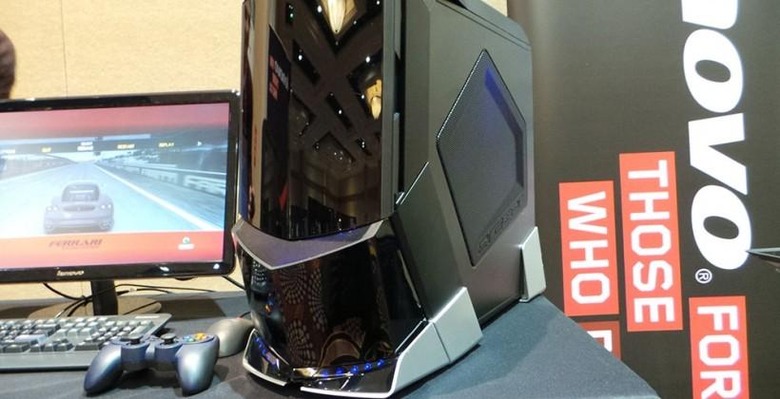 This week the folks at Lenovo have brought forth a beast: the Lenovo Erazer X700 takes on the gaming universe with a hammer-like appearance. This machine is taking on everything Lenovo knows about making the casing and surrounds a set of innards that includes dual-graphics support for NVIDIA GeForce or AMD Radeon HD GPUs, 3rd Generation Intel Core CPUs, and a massive amount of RAM: 32GB for the win. Have a peek at this machine up close and personal right here at CES 2013: Unveiled.
As CES begins, so too does the PC world reveal some of their heaviest hitters. This machine brings on support for AMD Eyefinity technology as well as the ability to add up to 4TB of storage while the computer is running. If that doesn't sound fabulous enough for your tastes, perhaps the $1,499 USD pricetag will. Lights, black shiny casing mixed with sharp silver lines, and more connectivity options than you'll know what to do with.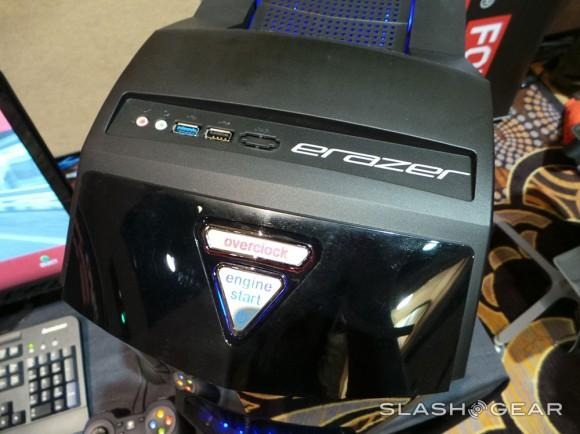 Have a peek at our full details post for the full rundown and every single detail on this device that you're not finding out here. Meanwhile we've got to let you know thus: this machine is set to impress not just on the inside, but right beside your desk as well. The look of this machine is such that you'll have no trouble impressing your best buddies at the local LAN.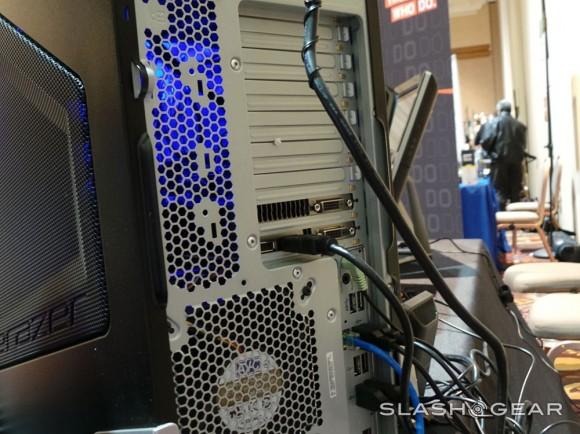 Have a peek at our Lenovo tag portal and make with the connection to our massive CES portal for more hands-on action all week long. Today we're ready for action at CES: Unveiled with a big ol' heaping helping of devices and services, large and small – stick around!