This week the folks at ASUS have revealed the VivoTab Smart Tablet, a full Windows 8 tablet with a 10.1-inch full touchscreen display and a unique combination of wireless keyboard and foldable cover which holds the unit upright. This machine is being shown live and in person at CES 2013 and a looks like a winner if ever a Windows 8 tablet was one.
This beast takes on a form that may remind one of the Microsoft Surface Tablet but brings on its own bit of flare with a combination of covers in one go, here being shown with a variety of different color combinations (that look surprisingly like the Moshi iGlaze Versacover – take note!) This machine is relatively light, especially for a full Windows 8 machine, and is made to take on the market that's surprisingly short of full Windows 8 tablets right this very minute.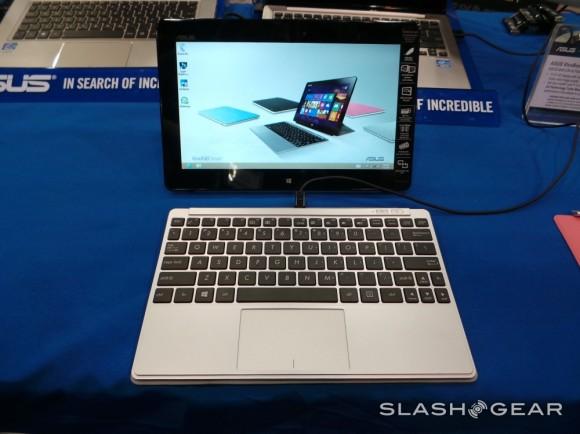 Have a peek at this machine that's got NFC, an Intel Atom Z2760 dual-core processor, and the ability to take photos with both a front and a back-facing camera. Quite similar to the display on the ASUS Transformer Prime, this tablet has excellent viewing angles and will be prepped for both simple browsing and your on-the-go computing needs.
This beast will be out sooner than later, taking on the market before the end of the Summer here in 2013. Have a peek at our ASUS tag to see more ASUS action today for the next week to see what else they bring to the mean hallways of CES 2013. Also make sure to keep your eyes on our giant CES hub for the hands-on or otherwise up to the minute action over the next week as well!