NVIDIA Project SHIELD cloud streaming gaming abilities revealed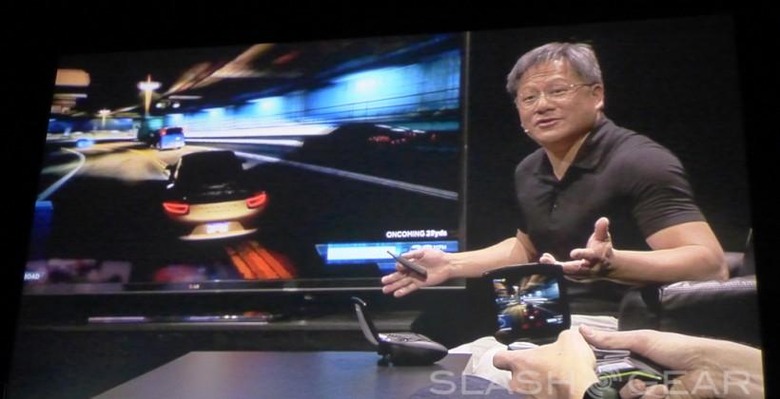 It was made plain this week at the NVIDIA presentation at CES 2013 that their newest beast, Project SHIELD, was a personal gaming machine that could stream games from the cloud with graphics and abilities only otherwise available to a PC. The abilities shown here were foretold earlier in the presentation this week via NVIDIA GRID, the company's cloud processing solution for the future of gaming. This system connects with STEAM to bring on the games you already play on your PC streamed – and played – through the cloud.
This means, if it wasn't plain before, that you'll be able to play games you own on STEAM with your NVIDIA Project SHIELD device no matter where you are – not just at home, not just in a place where you can bust out your laptop. The fabulous graphics and gameplay shown in the NVIDIA presentation were not just shown on the Project SHIELD device itself, it was pushed to an LG 4K television as well.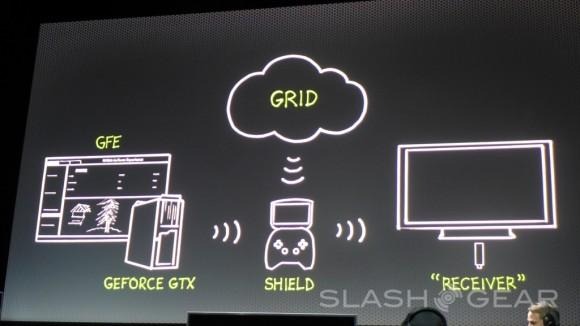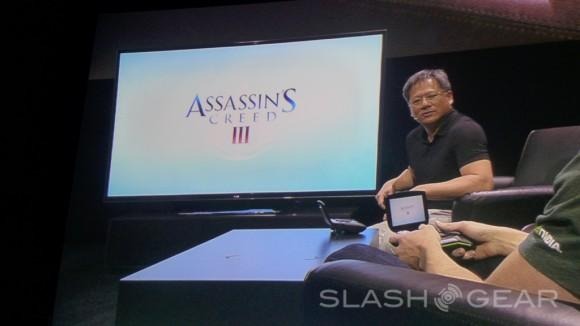 The Google Play app store curated by the NVIDIA Tegra Zone and the STEAM store from Valve will play host to the NVIDIA Project SHIELD device. Because this machine goes by the name "project" SHEILD, we're not expecting to see it tonight – but later this week? We shall see!
Have a peek at the rest of the action as presented by NVIDIA through our very own Tegra hub through the week and through the future, and don't forget to stick to the SlashGear CES portal as well – hands-on and up to the minute updates galore!