Apple's iPhone 2011 event kicks off in just over a day's time, and as always the rumor machine keeps churning right up to the wire. Anticipation for the fifth-gen smartphone is high, though we're yet to see the sort of convincing leak that pre-empted the iPhone 4 unveil. That hasn't stopped the rumors from flourishing, however, so head on past the cut for details on what we're expecting, what we're hoping to see, and what doesn't look likely, then join us tomorrow for the full SlashGear liveblog at http://live.slashgear.com/
One big question this year is whether Apple will have one or two devices to show us, something board member Al Gore seemingly suggested. The company has already been pushing a two-model range for the past few years, keeping the older device around – whether the iPhone 3G or the iPhone 3GS – at a lower price point whenever a newer model is launched. This year is tipped to be similar, with the current iPhone 4 sticking around with just 8GB of internal storage as the new entry-level device. According to the leaks, this will be the device codenamed "N90A" and already spotted in at least one inventory system.
What's still uncertain is what form Apple's "new" iPhone will take. Although it's already been dubbed iPhone 5 in several store inventories, that could well just be database shorthand to distinguish between existing models and the next-gen handset. So far, we don't know if Apple is bringing an iPhone 5 or an iPhone 4S to the show.
iPhone 4S
According to the rumors, the iPhone 4S looks much like the existing iPhone 4, but packs the dual-core Apple A5 processor as found on the iPad 2, 1GB of RAM and a much improved 8-megapixel camera. Believed to be the "N94" model spotted in some store systems – and with an image from the camera already in the wild – the 4S would be an evolutionary rather than revolutionary upgrade, similar to the 3G to 3GS step a few years back, providing the horsepower to go with some of Apple's more ambitious functionality believed to be in iOS 5.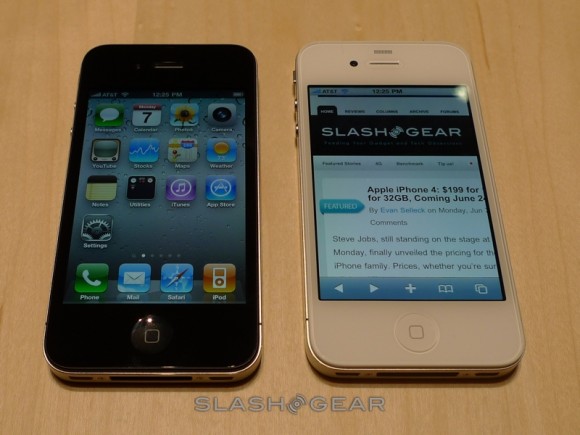 iPhone 5
Then there's the iPhone 5 speculation, tipped to be a significant departure in style from the current glass-metal-sandwich and instead pack a tapered, aluminum chassis more akin to the iPad 2 and MacBook Air than the existing smartphone. That distinctive new design – with a silhouette previewed by several leaked cases and even spawning a mockup – may perhaps be accompanied by a larger display, as Apple follows Android rivals to engage with the "bigger is better" crowd. An increase in screen size could have an impact on apps, however, believed to be one of the reasons Cupertino has stuck with a 3.5-inch panel across all current iPhones.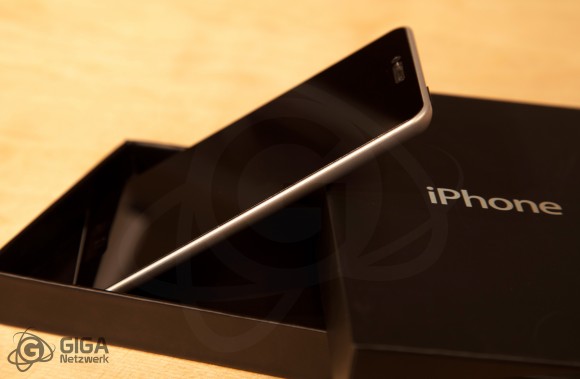 While a dramatic new model would keep many Apple fans happy, there are also indications that they shouldn't get their hopes up quite yet. Supply chain sources have tipped delays in components and other production problems which may mean the truly groundbreaking device doesn't arrive until next year. Part of the confusion is in the nomenclature: Apple won't reveal the actual name of the new handset until tomorrow, and that's left some rumors attached to the iPhone 4S, others expecting the iPhone 5, and no real certainty about whether the company is aiming for the high-end alone, the mid-tier or entry-level smartphones.
NFC and LTE
They're not the only questions, either. NFC and LTE are the buzzwords du jour, respectively "Near Field Communication" for short-range wireless used for things like mobile payments and data tag reading, and "Long Term Evolution" for high-speed 4G data, and both have been connected with iPhone rumors.
NFC would allow Apple to cash in on some of its related wireless payment patents, including a complex Concert Ticket+ system, and leverage some of the millions of active credit cards it has on record out from iTunes and into the real world. Sources are split, though, on whether the fifth-gen iPhone will have the functionality – or, if it's there in hardware form, if it will be activated yet – and that basically depends on if Cupertino reckons the ecosystem is there yet.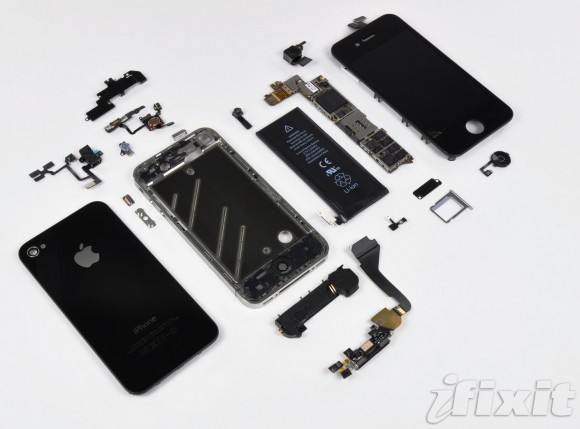 As for LTE, we've already speculated that while 4G radio chipsets weren't up to scratch for Apple's CDMA iPhone 4, they might be set for tomorrow's iPhone. Faster mobile broadband would allow for things like iCloud to work at far more user-friendly speeds, synchronizing files and multimedia far quicker while on the move, as well as keeping the new smartphone competitive against the latest and greatest running Android. On the flip-side, 4G is battery-hungry and demands extra space inside the handset, which may fall foul of Apple's determination to make a thinner device.
iOS 5
There seems little doubt that iOS 5 – the latest iteration of Apple's mobile OS – will make its official debut at tomorrow's event. Previewed earlier this year it'll bring such niceties as a new, streamlined notifications system, deep Twitter integration and of course iCloud, Apple's wireless sync system. However, there are some features we're expecting that haven't been shown before, most notably Assistant.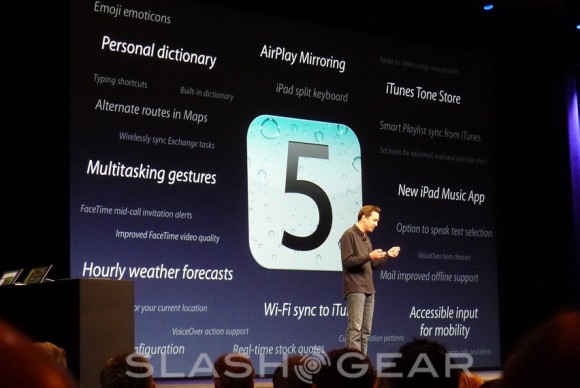 Billed as the next evolution of voice control, Assistant is believed to be a Nuance powered custom implementation of Siri for new iPhone owners. Taking advantage of the extra RAM in the new model, it would allow for natural speech control of messages, phone dialing, calendar management and more, so that you could ask your handset "Where's Paul?" and it would automatically use location-based services and other tools to tell you exactly where your friend was. The downside is that, because of the hardware requirement, Assistant might well be limited to the brand new device, rather than offered to the existing iPhone 4 and any cheaper model that could spawn.
With new Apple CEO Tim Cook taking the stage to compere the show for the first time – and Steve Jobs tipped to make a surprise appearance – we're expecting more than a few surprises all the same. Remember, SlashGear will be liveblogging the whole Apple iPhone announcement tomorrow, so join us at 10am Pacific (that's 1pm in New York or 6pm in London) at http://live.slashgear.com/.