Apple Concert Ticket + patent uses NFC & cashless purchasing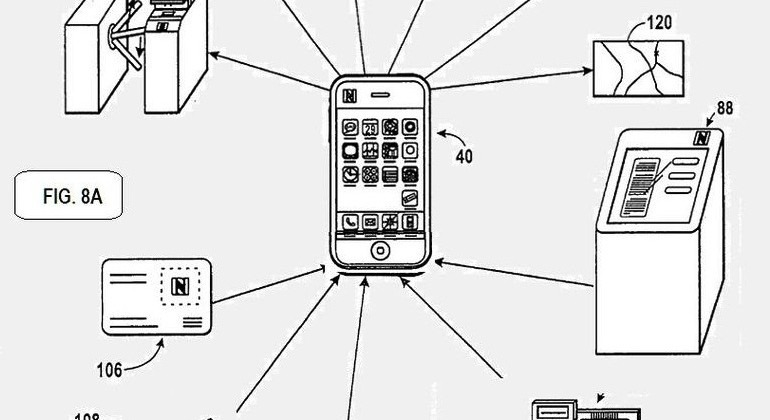 Apple's Near Field Communications (NFC) plans don't just stop at wireless payments; according to a new patent from the company, described as "Concert Ticket +", Cupertino would like to replace your paper tickets (or, alternatively, your wedding invitations or press event passes) with your iPhone or iPod touch.  Tickets could be bought on the device itself, using a Concert Ticket + app, and then the NFC used to allow you through the venue turnstiles.  Meanwhile you could preview and locate your seat on the iPhone's screen, together with getting discount vouchers or freebies "paid" for via NFC and charged to your iTunes account.
Apple envisage gilding the lily by offering Concert Ticket + users added extras like video downloads of the event they've just been to, direct to their handset, together with other multimedia and merchandising discounts.  You could also look at sony lyrics and band information.
As for conferences and weddings, Apple reckon people could preview keynote speakers and register for different presentations, all from their iPhone, or alternatively read hymns from it as well as the order of service.  Patently Apple have an incredible in-depth breakdown of the whole patent, as well as some speculation on how Apple might commercialise it, which is well worth a read.
[via Patently Apple]