iOS 5 Gets Deep Twitter Integration, Safari Reader, And New Reading List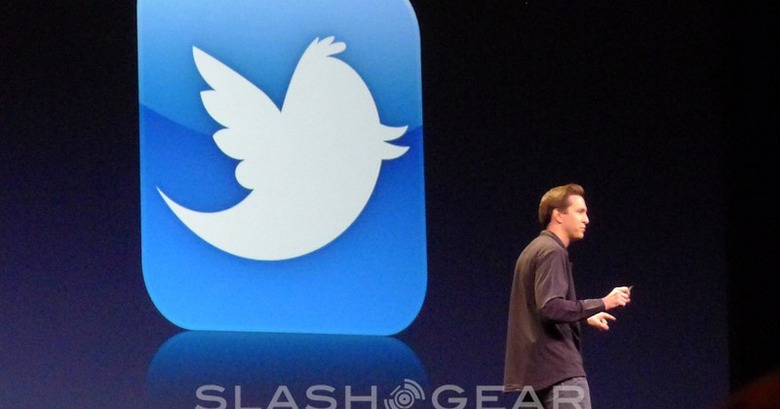 Just a day or two ago, we got wind that Twitter might be more deeply integrated with the new iOS 5. Well, the Apple WWDC 2011 keynote is unfolding and indeed iOS 5 will be getting deep Twitter integration as well as some updates to Safari along with a new Reader List.
The new iOS 5 will add single sign-on a la Facebook style. A new Twitter pane can be found in the settings menu where it's now an integrated app similar to Camera and Photos. This means you can tweet directly from Apple's native apps.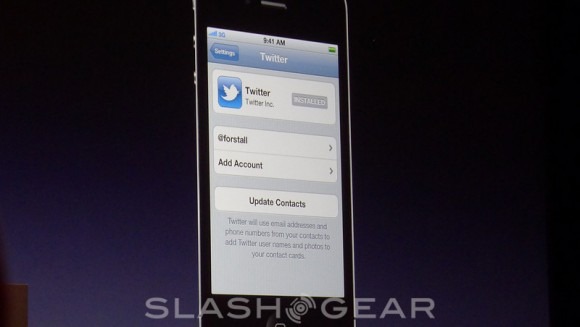 You can also tweet from Safari, YouTube videos, and from Maps. There's also a Contact integration and support for adding locations.You can automatically pull in Contact photos from Twitter profiles.
As for the Safari upgrade, that entails the addition of a Safari Reader button. It pops up in the address bar just like it does for Safari on desktops. It basically reformats the page so that it's easier to read on iPhones and iPads. It also makes it easier to email the contents of a story, complete with a link.
The new Reading List allows you to pull in various articles for reading later, much like third-part service "Read It Later." The list can also be synced across iOS devices such that if you don't finish reading something on your iPad you can finish it later on your iPhone.