iPhone 5 gets realistic mockup in aluminum, glass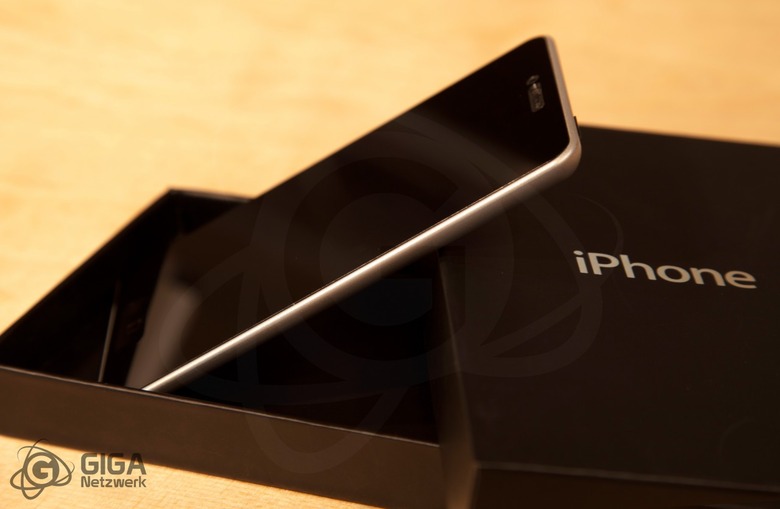 Apple will be pulling the wraps off the next-gen iPhone in only a matter of days and although there's the possibility that it could turn out to be only a minor upgrade to a rumored iPhone 4S, there's no stopping the anticipation for something more radical in the form of an iPhone 5. The folks at Giga.de have rounded up all the rumors surrounding a more drastic revamp along with CAD designs, leaked cases, and hardware components to create their own realistic mockup.
Previous rumors have pegged the iPhone 5 to feature a larger display that's slightly wider than the iPhone 4 and also a teardrop profile that's thinner and tapered. It's also expected to have a wider home screen button that's now touch-enabled, a return to an aluminum back cover instead of glass, and a relocated mute switch that's now at the top right. Many of these details were supported by the various case designs and prototypes leaked since July.
Taking all these details into account, Giga.de created a 3D computer model that was then used to precisely machine the back of the physical mockup out of a solid block of aluminum. That aluminum was then treated with glass pearls to get the same slightly rough texture that's on the existing iPad. However, since very little is known about how Apple's camera would look like, that part on the mockup has been left with just an abbreviation. Nonetheless, the mockup looks very convincing and if that's what Apple's actual iPhone 5 turns out to look like, most folks should generally be pleased.
Apple's "Let's Talk iPhone" event is scheduled for next Tuesday, October 4. We'll be covering it live, so make sure to stay tuned for our live blog at http://live.slashgear.com/.