iPhone 5 Doubles RAM For Exclusive Assistant Voice Control Says Source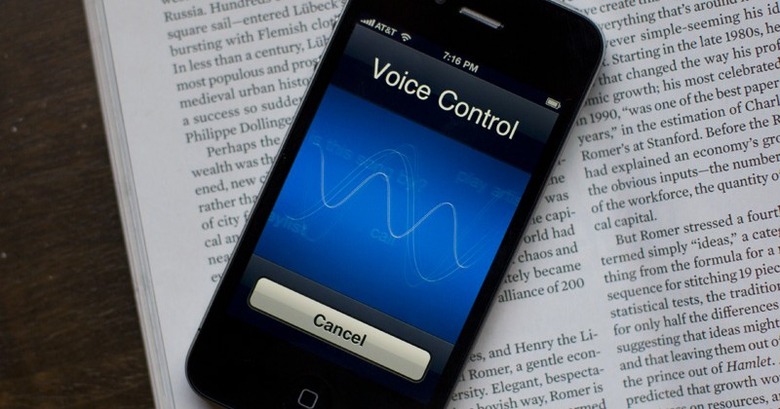 The iPhone 5 will feature an upgraded 1GB of RAM along with the dual-core Apple A5 processor, tipsters suggest, essential for the Assistant voice-control system that will be an exclusive to the new smartphone. iOS Assistant, so 9 to 5 Mac's sources tell them, will be limited to the new fifth-gen handset as the processor/RAM combination in the existing iPhone 4 and 3GS will be insufficient to run the Siri-based voice recognition technology. Meanwhile, there'll also be World Phone support with a single model for AT&T, Verizon and others.
Apple has supposedly used Qualcomm's Gobi chips for the iPhone 5's radio, meaning one version of the handset can be used on either CDMA or GSM networks. However there's no word on whether Apple has used a so-called virtual SIM, as has been rumored, or if the handset includes NFC support for mobile payment and other services.
However, a backlit 8-megapixel camera sensor module is apparently a lock-in, along with support for taking panoramic images and, presumably, the same HDR photos as the current model. Physical design is unclear, but there are again suggestions that the so-called iPhone 4S is, in actual fact, the iPhone 5 wearing an old chassis to disguise its pre-release nature.
Assistant is arguably the most interesting aspect of the new iPhone, however. According to the leaks, said to be based on pre-final software, it will be a true natural-language spoken control system, capable of responding to instructions like "Send Bob a text to say I'll see him at 5pm" or "Remind me that I need to pick up my dry cleaning later." Reportedly loading faster than the existing, functionally-limited Voice Control system, there's also apparently a "conversation view" showing your interaction with Assistant.
Based on SMS-style bubbles, only between the user and their iPhone 5, each instruction and response, along with clarifications afterwards, is shown as a new conversation bubble. Reactions from the phone are shown both on-screen and read out loud, making for easier hands-free use when driving or walking. "Find my friends" is also said to be integrated, so that you can ask "Where's Paul?" and – assuming the privacy settings mash correctly – be told the result. Wolfram Alpha is apparently a data source for Assistant, meaning users will be able to ask complex questions that might bamboozle the average Google search.
All of that functionality has been wrapped up in a slick, unobtrusive UI, if the tipsters are to be believed, with Apple betting that users want not only a more powerful, functional smartphone, but one which is more intuitive and straightforward to use. The iPhone 5 is tipped to be unveiled on October 4 at an Apple Town Hall meeting on the company's Cupertino campus.