iOS 5 Notifications Revamp Official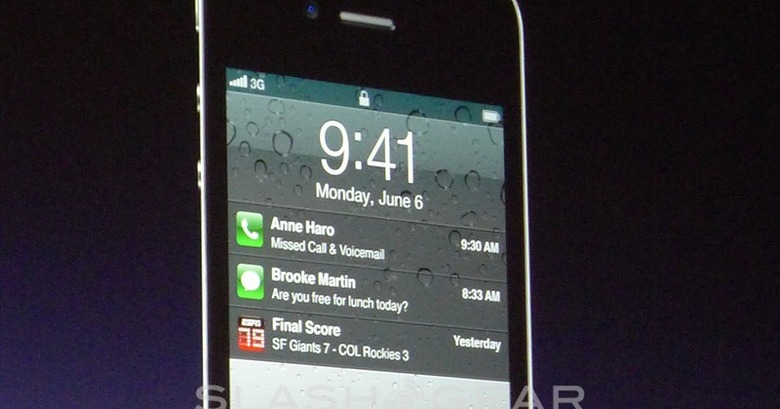 We're live at Apple's WWDC 2011 keynote and they have just pulled back the curtain on the new iOS 5. There has been speculation about whether or not iOS 5 will have a revamped notifications system and how Apple would go about the revision. Well, we now have that answer.
The new notifications system in iOS 5 will feature essentially a list of notifications ordered by app. The notifications list is called "Notifications Center" and can be accessed by down-swiping from the top of the screen, similar to how it's done on Android. It's also less obtrusive, with alerts going away quickly.
A new lock screen will now show missed calls, message, alerts, and notifications listed under the time. Any notifications listed can be dismissed altogether or dismissed one by one. For instance, if you want to just get rid of SMS notifications you can. We will definitely go more in depth on the new iOS 5 notifications system, so make sure to check back. Other iOS 5 developments are still unfolding as we type.