Is Apple Preparing An iPhone 5 LTE Demo?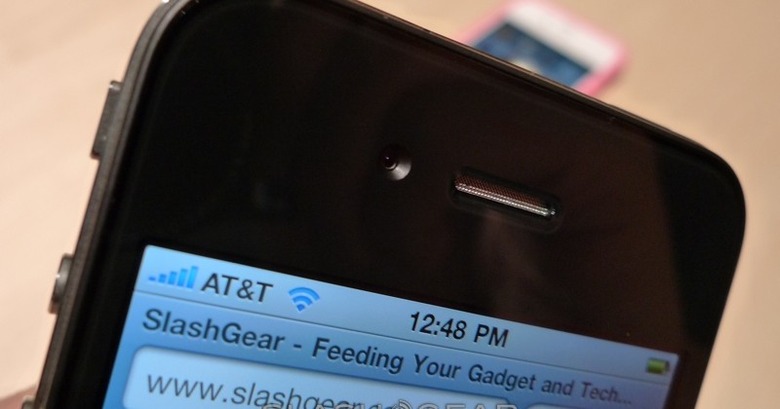 Apple's rumored plans to hold the iPhone 5 launch, tipped to take place next week, at the company's Cupertino campus could be an LTE strategy decision, with the company looking to tightly control a 4G demonstration of the new smartphone. While Apple's usual iPhone launch venue, the Yerba Buena Center for the Arts, is known to be booked up on October 4, it's also possible that the company had no intention of revealing an LTE-equipped iPhone 5 anywhere but on its home turf.
We already know that Apple has a considerable wireless testing facility at its Cupertino headquarters. In fact, the company took SlashGear on a tour of the antenna design and test labs last year, in the aftermath of the iPhone 4 signal controversy. That the company would have an LTE base-station there is hardly a great stretch of the imagination, especially given Apple previously admitted to considering LTE for the CDMA iPhone 4 but rejecting it due to the physical size of 4G radios.
It's not the first we've heard of Apple readying its own LTE equipment, either. Back in August, the company was tipped to be installing LTE base-stations in Apple Stores for customer demos and staff training purposes. According to tipsters, the equipment supported AT&T's LTE bands, with no mention of Verizon's (incompatible) network.
That could well be a sign that relations between Verizon and Apple are cooling. Although the CDMA carrier does currently offer the iPhone 4, it also spoke out vocally last week to back Samsung in the ongoing legal spat between the Korean firm and Apple. Verizon demanded that the US courts not accede to Apple's sales injunction requests against various LTE-equipped Samsung devices, arguing that doing so would significantly impact its 4G roll-out plans. Whether Verizon would be quite so forthright were it in line to receive an LTE-equipped iPhone 5 is arguable.
So what, exactly, could be inside the iPhone 5? It's already a widespread belief that the smartphone will use a Qualcomm Gobi chipset suitable for use on both GSM and CDMA carriers. Qualcomm's MDM9600 – as already found in the HTC Thunderbolt, offering simultaneous voice and data – supports GSM, HSPA+, EVDO Rev.A and LTE, making it a likely candidate.
AT&T's fledgling LTE network does not currently cover San Francisco, which would mean that, if the iPhone 5 does support the 4G standard, Apple would need to install a suitable base-station in whatever city venue it decided on. Easier, then, to demonstrate what could be one of the most important features of the next-gen iPhone on its own tightly-controlled, in-house LTE network. Add it to the list of iPhone 5 could-bes – we probably won't know for sure until new Apple CEO Tim Cook takes the stage.