Amazon, Samsung, HTC... Who'll Be webOS' New Suitor?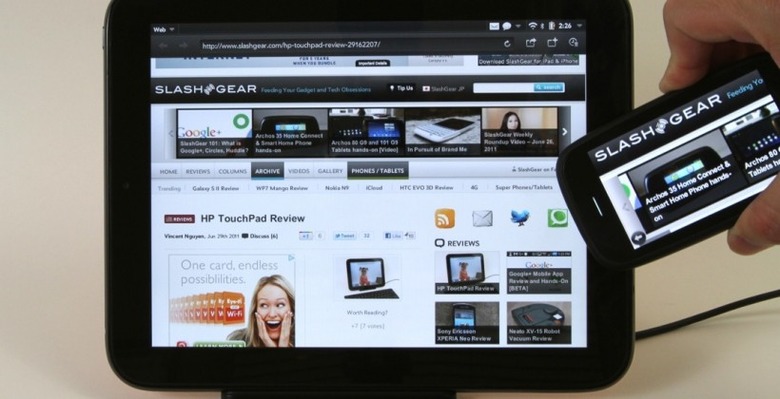 HP's decision to amputate its webOS hardware line and attempt to tourniquet the cash gush has left the platform's future in the air. The TouchPad and Pre lines may be dead in the water, but HP has made it clear that the company is "not walking away from webOS" but instead, according to developer relations VP for the platform Richard Kerris, intends to "explore the best hardware partner for it." Who, though, might be in the market for a plucky platform yet to find a manufacturer who can match it with appealing hardware? With the mobile segment in its current flux, there are some big names out there who could well be interested.
Interestingly, Kerris later suggested that HP would "increase our investment in Enyo," the webOS development framework, further indication that the company has no intention of selling the platform. Instead, it seems licensing is the strategy of choice; as HP execs said on the financial call yesterday, the company needed to stop "trying to force non-competitive products into the market."
Samsung is an obvious option, especially given the state of play in the Android ecosystem after Google announced it was acquiring Motorola. Samsung Electronics chairman Lee Kun-hee reportedly told a hurriedly-called meeting of company execs that they "must pay attention to the fact that IT power is moving away from hardware companies such as Samsung to software companies"; spokespeople denied there were any immediate purchase plans of software firms, but Kun-hee's specific mention that Samsung would "more actively seek mergers and acquisitions" might imply an openness to working with HP on webOS devices.
Both of Samsung's main existing platforms, Windows Phone and Android, now have strong ties to hardware partners (Nokia and Motorola, respectively) and while the Samsung-led bada has made surprising advances in terms of market share, it still lacks mindshare. Back in March, insiders suggested that Samsung was eyeing HP's PC business, something the company now says it intends to spin-off.
HTC is another strong contender, in a similar position to Samsung with regards its two key platforms, but without a homegrown bada-equivalent to fall back on. Instead, HTC has been busy snapping up and investing in cloud service, consumer audio, game streaming and other companies, feathering its Sense portfolio as a way of better differentiating its devices. Sense, as we've said before, is in effect one big user lock-in attempt: once you've had a taste of online sync, remote tracking, offline maps, various cloud services and homegrown HTC apps, so the proposition goes, would you really want to lose all that when you upgrade your Android device by jumping to a different manufacturer?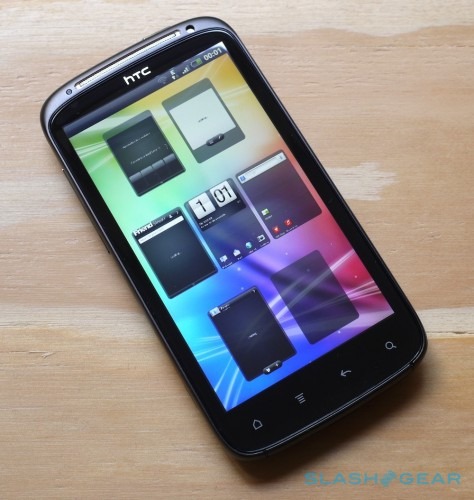 Sense's distinctive appearance could certainly sit on top of webOS as much as it does Android. The company's "helicopter" overview of the multiple homescreen panes already looks a little like webOS cards, in fact. HTC has a preference for deep modification – look, for instance, at what it was doing with Windows Mobile on devices like the HD2, before Microsoft clamped down on UI alterations in Windows Phone – and may well be tempted by a company willing to throw wide open the development doors if it helps make some return on a $1.2bn investment.
Let's not forget, though, that ex-Palm CEO, ex-HP webOS lead and current senior vice president for product innovation for the personal systems group, Jon Rubenstein, also sits on Amazon's board. The retailer is tipped to be readying a set of Android tablets with a release before the holiday season; could it switch to webOS instead? Amazon's commitment to the platform has been present from the start, with the original Pre launching with the Amazon MP3 Store app preloaded and, most recently, a version of Kindle for TouchPad being released.
On the flip-side, though, Amazon has invested no small amount of engineering time and marketing into Android, with the Amazon Appstore for Android already gaining download market-share thanks to daily free app promotions, though it's always been the retailer's intention to make the download service cross-platform. If middling developer adoption has been a significant thorn in webOS' side, the huge consumer reach Amazon represents might be a deciding factor in which platforms coders choose to support.
Then there are the outliers. RIM is struggling with its BlackBerry 7 OS, with dwindling market share and only the promise of QNX-based smartphones in 2012 to buoy investors' mood. Although reasonably praised by reviewers on the BlackBerry PlayBook, however, QNX is yet to find significant market adoption. webOS – which we've already seen works well on smaller-display devices like the Veer - would fit neatly into the compact touchscreens on QWERTY candybars like the Bold 9900/9930.
Huawei and ZTE could also be contenders, both Chinese firms with little brand-recognition but – like HTC before them – strong ambitions to take on high-profile rivals. ZTE has already shown itself capable of rivaling Apple and others on mobile devices overall; the name cachet of being connected with an established firm like HP, as well as the differentiating factor of webOS, could be enough for either company to break out of their current niche. Lenovo's acquisition of IBM's computing business and subsequent escalation is a good example of how little-known players can – with a healthy bank balance behind them – quickly grow to be a mainstay of the market.
Of course, there are other low-profile companies who might like to do the same, and Huawei and ZTE are merely two of them. HP's decision to take a step back from the hardware side of webOS is probably a sensible one – a key criticism in our review of the TouchPad was the unconvincing design and construction, which overshadowed the software's promise – though how the company has handled it is unlikely to leave existing users and developers with much positive to say. Still, webOS isn't dead yet, and if this surprising month in tech has taught us anything it's that nothing – however outlandish – is necessarily off the table.
For a comprehensive summary of HP's webOS and computing decisions over the past few days, check out our full run-down of the news.