HP webOS gets exec shuffle: Rubenstein moves away, TouchPad owners concerned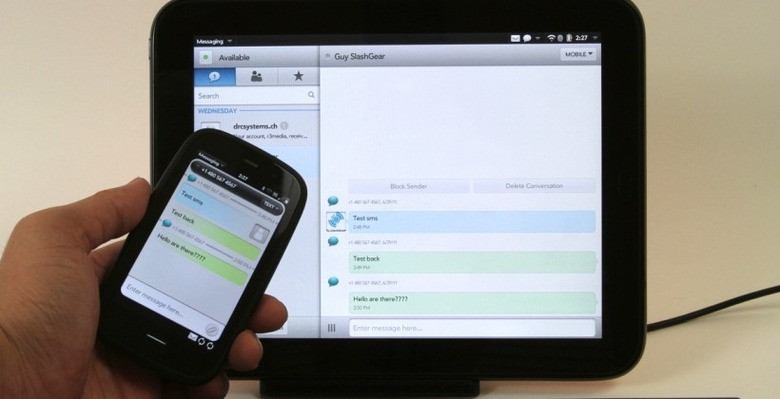 Ex Palm CEO Jon Rubenstein is stepping away from his central role in webOS management at HP, with Stephen DeWitt of the personal systems group stepping in to take charge of the TouchPad and smartphone platform. According to Palm, Rubenstein's new role as senior vice president for product innovation for the personal systems group will allow him to "leverage his experience with consumer products to propel innovation across a broad range of areas"; however, that isn't reassuring TouchPad owners, who are concerned that HP is diluting its enthusiasm for the webOS platform.
The most prominent carry-over from the Palm acquisition a year ago, Rubenstein has been credited not only for driving development of webOS 3.0 but of the platform's roadmap as a whole. While early reviews of the TouchPad – you can find SlashGear's review here - were mixed, in most cases finding underwhelming hardware, the was little doubt that webOS had the potential for something far more impressive.
By shifting Rubenstein away from direct control over webOS, however, the fear is that HP's arguably more mundane approach to PCs, notebooks and – dare we mention them – printers might sap some of the magic of the Palm platform. HP itself says that in fact the exec shuffle will "accelerate the scale and growth of its existing webOS business as well as to expand and enhance other HP product lines."
That will likely see webOS make its much-discussed debut on HP's PC range, as well as on printers and perhaps other peripherals. There are also several new devices expected from the leaked webOS roadmap in the coming months.
[via ZDNet]