Samsung reconsiders software "competitiveness" after Google Motorola deal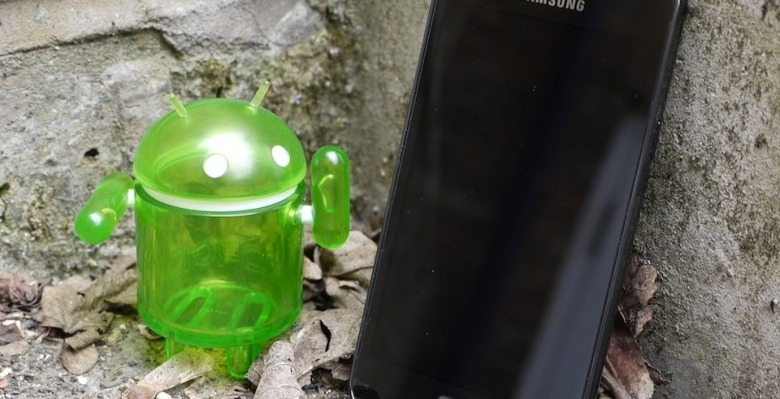 Samsung may have publicly praised Google's acquisition of Motorola earlier this week, but behind the scenes the company is reportedly furious that its competitiveness may be slipping away. Samsung Electronics chairman Lee Kun-hee chaired a last-minute meeting in the aftermath of the deal's announcement, Yonhap News reports, in which he warned execs that IT power was shifting from hardware companies like Samsung, to those responsible for software. Meanwhile, the company is also reportedly preparing its new Super AMOLED HD display technology, which will be used to better differentiate Samsung's phones and tablets from those of rivals.
"[Samsung] must strengthen the competitiveness of its information technology, secure more human resources and also more actively seek mergers and acquisitions ... We must pay attention to the fact that IT power is moving away from hardware companies such as Samsung to software companies" Lee Kun-hee, chairman, Samsung Electronics
Kun-hee's fears appear to revolve around the idea that its key rivals – Motorola, Nokia, Apple and others – all have close ties to a high-profile player in the smartphone and tablet software ecosystem. Apple has obviously got iOS, while Nokia's deal with Microsoft over Windows Phone gives it flexibility with the platform that licensee Samsung doesn't share. Motorola dropping into Google's pocket – despite the Andy Rubin's claims that the new acquisition is not an automatic lock-in for producing future Nexus-branded devices – potentially leaves Samsung on the back foot when it comes to Android, too, which until now has been the linchpin of the Korean company's mobile efforts.
The chairman's comments regarding "actively" seeking potential mergers and acquisitions would imply that Samsung will open its purse and buy up software expertise, though company execs say that there are no immediate purchase plans. Of course, Samsung also has bada, its home-grown OS, which has been left somewhat under-leveraged with the focus on Android.
As for the Super AMOLED HD screens, OLED-Info claims that industry insiders – one of which is reportedly a Samsung supplier – have confirmed that 720p 1280 x 720 resolution 5- to 7-inch displays are indeed in the pipeline, and should be announced imminently. They say we can expect 5- to 6-inch smartphones using the tech this fall, likely starting with the GT-I9220 mentioned on the supposedly leaked roadmap (which Samsung later claimed was inaccurate), followed by 7-inch Super AMOLED HD tablets by the end of the year.
The relatively small-scale 720p displays are possible, the insiders say, thanks to new PenTile matrix technologies and a refinement in the production process that has also seen Super AMOLED HD become cheaper than previous versions. Now, a Super AMOLED HD panel apparently costs around 20-percent less than a comparative S-LCD screen. We could well see the first fruits of those display labors at IFA 2011 at the beginning of September.