SlashGear Week in Review: Week 5 2009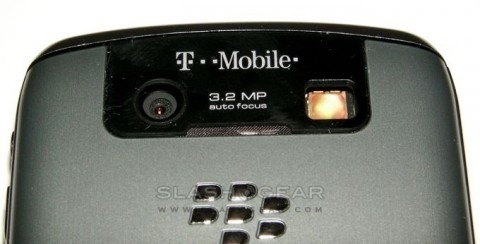 We opened the week with our first-impressions of the T-Mobile BlackBerry Curve 8900, a surprisingly adept smartphone that's managed to impress despite the absence of 3G.  We've also been playing with Vuzix's iWear AV230XL OLED video headset, and the VIA Artigo A2000 Barebone Storage Server.  Finally, if you prefer your gadgets with a bit of (artificial) flesh on their bones, take a look at our Orbita Mouse unboxing; we'll have the full review this coming week.
Netbooks slammed back into the headlines this week, with Acer seizing most attention with the official announcement of their 10-inch Aspire One.  We've seen the live pictures, we've read the specs – including confirmed SSD and Linux options sometime after launch – and you may even have placed a pre-order; now we just want the real thing to play with.  Meanwhile MSI's Wind U120 got its first review – mediocre at best – while the Samsung NC20 impressed with its HD-capable VIA Nano chipset.  Lastly, NVIDIA's outspoken CEO had some harsh words for Intel and some flattering ones for their rivals, while of course saving the most love for Ion and Tegra.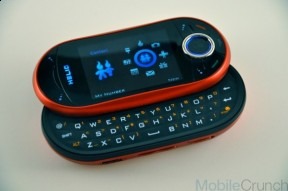 In other mobile devices, we're expecting Amazon to announce the Kindle 2 ebook reader at their February 9th press conference, while also predicted for February is the Virgin Mobile Helio Ocean 2.  Will it be better late than never for the much-delayed smartphone?  Other QWERTY goodness is promised from T-Mobile, with leaked details of the Sidekick LX 2009, and Verizon, whose LG VX9600 – complete with trick detachable keyboard module – is expected on February 22nd.
Elsewhere, the financial bad news continued with surprise announcements from Canon and Sony, the former revealing an 81-percent dive in profits while the latter reported an even worse 95-percent crash.  It looks like Canon can't release the freshly-teased Mark III N DSLR fast enough.
Finally, if you thought the Palm/Apple IP furore was over, think again – the US Patent Office have finally awarded Apple their multitouch patent, leaving analysts, users and pundits all scrabbling for information over what exactly the Cupertino company hold the keys to.  Apple, for their part, seem to be too busy preparing the successor to the iPhone 3G to bother filling us in.
This coming week we'll have the full review of the BlackBerry Curve 8900, together with the Orbita Mouse.  We'll also be looking at the run-up to Mobile World Congress, and wondering out loud exactly what Barcelona has in store.  Thanks for reading SlashGear!