Acer confirm Linux & SSD options for 10-inch Aspire One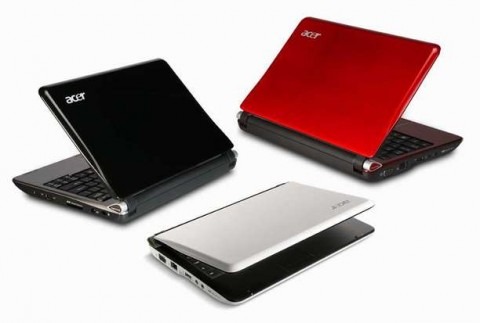 Acer are planning Linux and SSD versions of their 10-inch Aspire One netbook, according to the latest reports, which while not available from initial launch will follow after.  The first versions of the larger Acer Aspire One will all use 160GB hard-drives and be Windows XP based; however an Acer spokesperson has confirmed that the netbook "will be available with XP or Linux, and HDD or SSD."
While the SSD option should hopefully bring with it speed and shock-proof stability benefits, users will have to significantly sacrifice capacity.  The 10-inch Aspire One will have a 16GB SSD; no pricing for the option has been revealed.  Meanwhile, the specific Linux build will be Linpus; similarly there is no launch date nor price detail for the alternative OS.
According to Acer, the 10-inch netbook will launch in the UK in February – confirming the suggested French launch pegged for the same time-frame – priced from £299 ($426).  If the UK roll-out follows what is expected for the rest of Europe, there will be three initial models, two with the Intel Atom N270 1.6GHz processor and a third with the newer Atom N280 1.66GHz CPU, plus integrated 3G HSDPA.