Amazon launching Kindle 2 at February 9th press conference?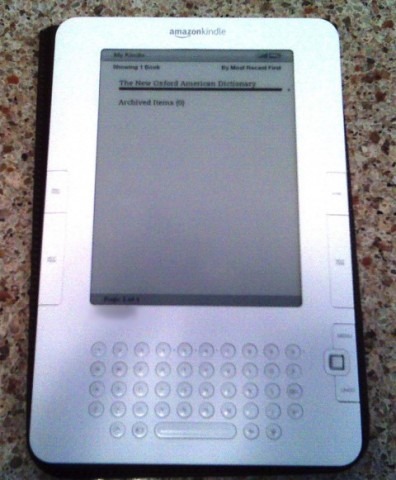 Amazon has set ebook tongues wagging with select invites to an "important" press conference to be held in New York on February 9th.  While the retailer has made no mention of what might be on the cards for the event, the common assumption is that it will see the launch of the Kindle 2, the replacement to the best-selling Kindle ebook reader.
The last time Amazon called a New York press conference, all the way back in November 2007, it was to announce the first-generation Kindle.  That device aimed to bring ebook readers into the mainstream consciousness, with access to a large catalog of titles and wireless downloads thanks to a hassle-free CDMA hookup.
As for the Kindle 2, it's been tipped and predicted all the way since October 2008, when a holiday launch was expected.  Delays – believed to be the work of Amazon CEO Jeff Bezos himself – for final software tweaks pushed the Kindle 2's predicted arrival to Q1 2009, which this press conference would certainly fit slap in the middle of.  The Kindle 2 is believed to have a sleeker, less angular casing than the original ebook reader, with new circular QWERTY keys, a joystick and smaller page-turn controls to minimize accidental movement