SlashGear Week in Review - Week 47 2008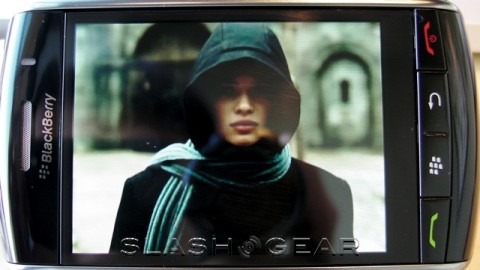 Most anticipated news this week was the launch of the BlackBerry Storm on Verizon Wireless, RIM's first touchscreen handset.  If you're at all considering the Storm then make sure to check out our two part super-review: part one is here, part two is here.
Meanwhile, Apple released firmware 2.2 for the iPhone, bringing with it Street View and over-the-air podcast downloads among other things.  Check out the full details of the upgrade here.  That release was followed in short order by QuickPwn for v2.2.  What the new firmware didn't include was MMS messaging, but that might be arriving sooner rather than later if Mobispine have their way.
Microsoft launched the New Xbox Experience this week, but the update was mildly soured by the sudden disappearance of hundreds of Sony Pictures movies from Netflix.  Sony Pictures maintain it's not an Xbox 360-specific problem, merely one of licencing, but if our commentors are anything to go by their protests are falling on deaf – or doubtful – ears.
ASUS' Eee Top ET1602 had its official launch in Taiwan on Thursday, a 15.6-inch touchscreen desktop.  It's the first of a range of similar all-in-one nettops, according to company CEO Jerry Shen, which they'll need if they're to compete with MSI's just-revealed Wind Neton machines.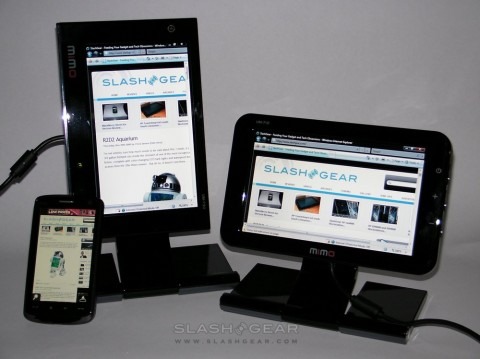 We've had a few exclusive unboxings this week, with Sleek Audio's W-1 Wireless headphones adapter, the Nanovision MIMO UM-710 and UM-730 USB displays and Apple's new late-2008 model MacBook Air all dropping into the SlashGear postbox.  We also took a hands-on look at HP's Touchsmart tx2 multitouch Tablet PC.
Meanwhile in reviews the HP Mini 1000 netbook, those cute Nanovision displays and Samsung's Behold all got put through their paces.  Finally we looked at HP's xw6600 and xw4600 workstations and came away impressed: if you'd like to win the latter machine, make sure you check out our SlashGear HP workstation giveaway!  Good luck!