20 and 22 inch ASUS Eee Top touchscreen PCs coming 1H 2009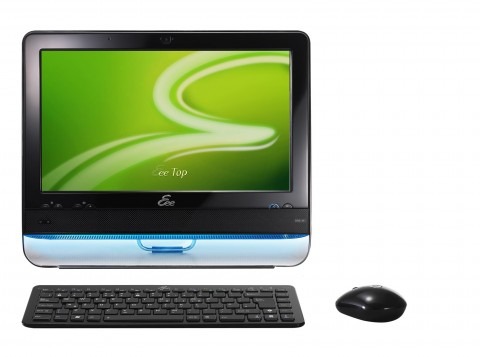 ASUS CEO Jerry Shen has revealed some more details of the company's plans for the Eee Top all-in-one PC, which officially launched yesterday.  Shen has previously suggested that the touchscreen desktop would be a 'flagship product' for 2009; now, he's confirmed that 20- and 22-inch versions will launch in the first half of next year.
That will be followed by further new versions, though details on those are unknown.  It's possible that ASUS could be looking to include high-definition capabilities, such as Blu-ray, in response to MSI's recently announced Neton 22 all-in-one.
The 15.6-inch ASUS Eee Top will first launch in Hong Kong, Taiwan and the UK, with an initial volume of between 100,000 and 200,000 units.  The company expects to ship five million units in two years, presumably including the new variants, according to company chairman Jonney Shih.  Quanta have been suggested as ASUS' manufacturing partner.