Nanovision MIMO UM-710 & UM-730 USB displays: Video Unboxing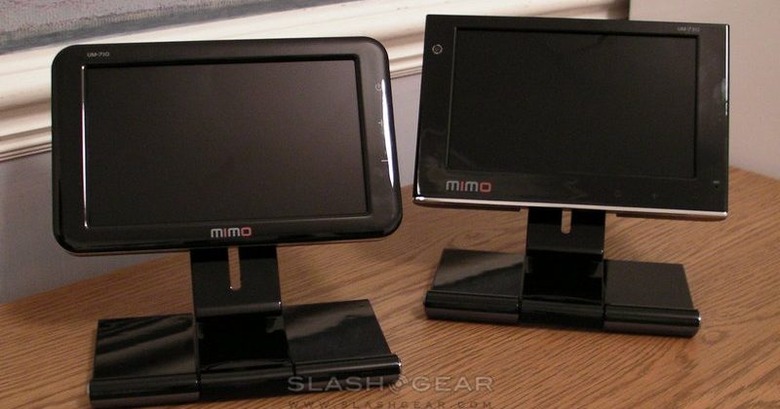 Last Wednesday we told you that two of Nanovision's MIMO 7-inch USB displays were breaking out of Korea and hitting the US, UK, Japan and Italy.  Today, they've landed at SlashGear.  The Nanovision MIMO UM-710 and UM-730 each use DisplayLink technology to connect to your PC or Mac with nothing more than a USB cable.  Check out the video unboxing and full gallery of both displays after the cut!
The UM-710 is the entry-level model, and is basically an 800 x 480 WVGA display with adjustable stand and swivel mount.  The UM-730, meanwhile, adds a 1.3-megapixel webcam, stereo speakers and a microphone, together with a slightly different casing.  Sadly the UM-750, which has a touchscreen and DMB-T TV tuner, won't be venturing outside of Korea as the tuner would be obsolete.
Both MIMO screens are available to preorder now.  We'll have the full review of the two 7-inch displays soon, so until then enjoy the unboxing video and gallery.
Video Unboxing: