SlashGear Evening Wrap-Up: September 5, 2012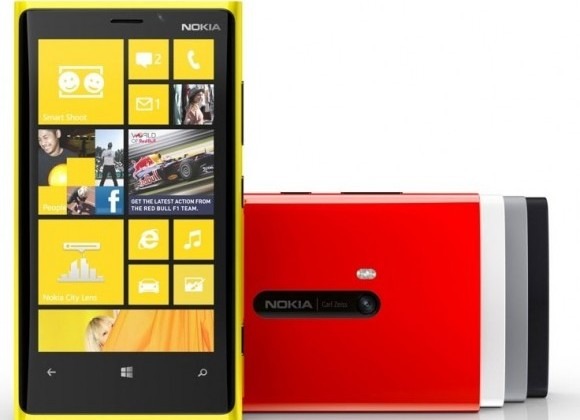 We're getting ready to wrap-up coverage for this Wednesday, and what a day we had. First up we had Nokia's highly-anticipated Windows Phone 8 event, where it revealed both the Lumia 920 and Lumia 820. There was a lot to take in during the event, and you can find everything you need to know in our Nokia wrap-up. It's there that you can check out product announcements and hands-on posts with Nokia's new devices, so be sure to give it a look.
After we had finished up with Nokia's event, it was straight over to Gotham Hall, where Motorola and Google held an event of their own. Google's Eric Schmidt took the stage first to boast the latest Android numbers, before Motorola CEO Dennis Woodside hopped up on stage to outline the company's plan for the "The New Motorola." After that, it was all about the reveals. Motorola revealed three new phones in total: the long-rumored DROID RAZR HD and the DROID RAZR M, which has had its share of rumors as well, along with the surprise announcement of the DROID RAZR MAXX HD. If you were waiting for Motorola's new devices, you'll be pleased to know that we have a couple of hands-on posts that cover all three devices.
Woodside also said today that any Motorola phones from 2012 that don't get updated to Jelly Bean by the end of the year will be a eligible for a $100 voucher, and it was announced that the developer editions of the DROID RAZR M and the RAZR HD will come with unlockable bootloaders. A little bit later on in the day, we found out that the PureView ad Nokia showed during its presentation may be a little bit misleading, and even though there was a ton of Nokia and Motorola news today, there was still time for a new iPhone leak, this time giving us an up-close look at the battery. Windows Phone 8 will be getting screenshot support, and today the EC approved a mobile wallet team up between three European carriers, much to Google's chagrin.
Sony is putting its massive 84-inch 4K TV up for pre-order tomorrow, T-Mobile has rolled out unlimited 4G data across the country, and Getac has revealed its new Z710 Android tablet, which looks to be capable of taking a few hits. Pre-orders for the Samsung Galaxy Note II have opened in the UK, where the new device has an expected mid-October ship date, and Ubisoft has announced that it will stop implementing always-on DRM in its PC games. Valve has been forced to impose a submission fee for those looking to list something on Steam Greenlight, Epson has unveiled a pair of home projectors, and finally tonight, NASA scientists today delayed the second engine firing of the Juno spacecraft, which will be headed for Jupiter before long.
That's all for tonight's Evening Wrap-Up! Remember to check in with us tomorrow, as we'll be at Amazon's press event, where it's expected to reveal a couple of new devices in the Kindle line!