iPhone 5 battery reportedly leaks: Extra juice for rumored LTE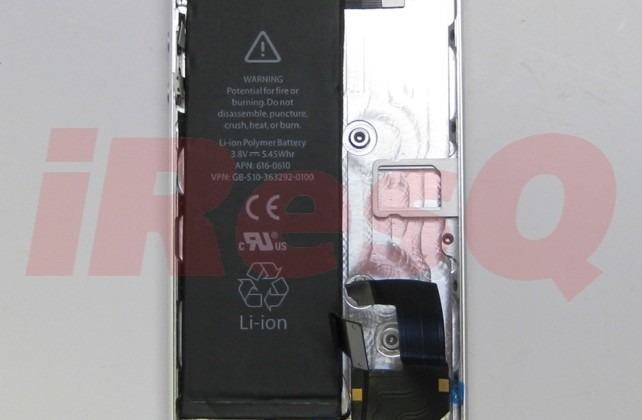 Apple's larger battery for the iPhone 5 has apparently been caught on camera, getting up close to the power pack for the iPhone 4S a week ahead of the new iOS smartphone's official launch. The 5.45 watt-hour, 3.8 volt rechargeable was spotted by repair site iResQ, which claims to have slotted it into a chassis made up of other leaked official parts, and found it to be a perfect fit.
Compared to the existing battery in the iPhone 4S, the new pack is supposedly slightly thinner but roughly half an inch taller. It's also lighter, however: 0.80 ounces versus 0.96 ounces, something which would presumably help Apple keep the overall weight of the new iPhone down.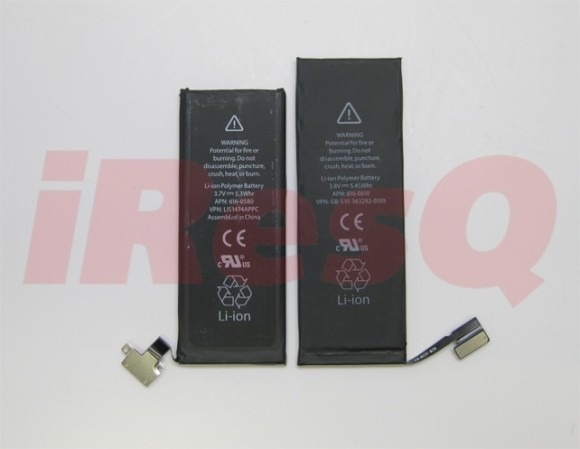 It's capacity which will make the biggest difference, of course, and with the old battery being 5.3 watt-hours and   3.7 volts, that will likely mean a jolt of extra runtime for the new handset. Of course, Apple is also tipped to be including 4G LTE in the iPhone 5, which would be more power-hungry than HSPA+/EVDO Rev.A, so the boost in juice may simply be to offset the impact of that.
We'll know for sure on September 12, when Apple has confirmed it is holding an event in San Francisco that's expected to see the new iPhone shown officially for the first time. SlashGear will be there to liveblog the whole thing, so join us at 10AM Pacific (1PM Eastern) for all the details.
[via AppleInsider]